Home Purchases with AgSouth Mortgages
AgSouth Mortgages, a division of AgSouth Farm Credit, makes loans for:

✓Homes with Acreage

This is our specialty. Other lenders may have stricter regulations on home and acreage bundles. For example, some lenders may only be to bundle up to 5-10 acres. AgSouth can normally accommodate larger acreage (some restrictions do apply).
✓Conventional Home Loans in Town & in the Country
✓ 97% financing for first-time home buyers
✓USDA & VA Loans
✓Vacation Properties
✓Investment Properties
Construction-to-Permanent (C2P) Loans
Finance land, construction, and permanent financing with one closing, saving you time and money in closing costs.

Lock-in your fixed rate during construction. If the market changes, you can lower your rate upon completion. *Fees do apply
Can you finance a barndominium?

Yes, we finance these homes under the same guidelines of a traditional stick built home.

Do you have to approve my builder?

No, but we do have a builder contract approval process. and we require them to be licensed in the state in which they are building.

Can I build my own house?

Self builds/owner general contractors are not accepted in our program.

I'm self employed, can I get a C2P?

Yes, additional financials will be needed.
Refinance Your Home Loan
Are you wondering if now is a good time to refinance? Rate, equity and closing costs are things you should consider. Contact an originator today to explain the refinancing process and how we can help you decide if it's right for you.
Should you buy or build?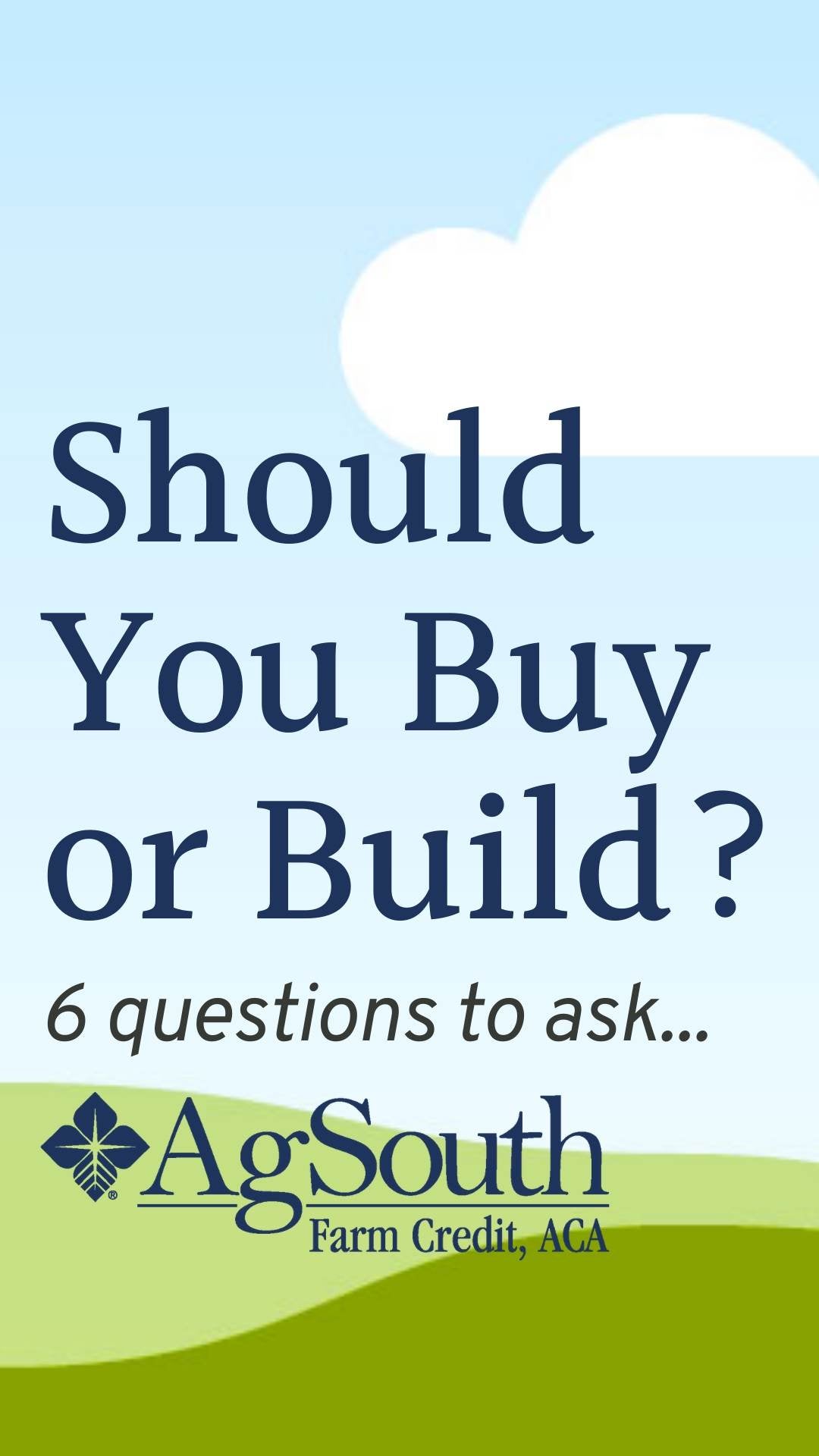 It's hard knowing whether you should buy or build your dream home. We walk you through common questions you should ask yourself when making this important decision. We discuss things like your budget, your wants vs your needs, how much time you have, and weighing the pros and cons of each side. Enter your information for your free instant download.
By entering your information you are giving us permission to email you other value-added articles to help you in your land financing journey. You can unsubscribe at any time, but we promise this information is worth taking up your inbox.
Contact Us to Start Your Loan
Our mortgage lenders are local, serving 147 counties in South Carolina, North Carolina, and Georgia. If you are ready to start your loan application, please contact us today.
Contact Us to Start Your Loan