3 Ways to Stick to Your Budget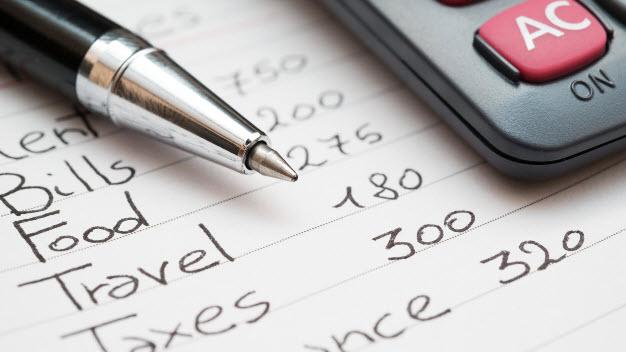 Need help sticking to your budget? Here are 3 tips!
3 Ways to Stick to a Budget
Family budgeting can be a daunting task for anyone, let alone families in agriculture with varying income. We posted an article on this topic in 2017 that we wanted to revisit. How do you create a family budget; and more importantly, how do you stick to it?
1. Set aside time to budget
This is the most important factor in sticking with your family budget. Like any mundane adult task we don't like doing (grocery shopping, anyone?), simply put, it won't get done unless you dedicate time to doing it.
 
This can be a big project on the front end if you don't do any kind of budgeting currently. You might have to set aside a few hours on a Sunday to really research your current spending habits. We recommend going back and reviewing three to six months of bank statements to fully grasp where your money is going.
 
After you have a better understanding and have set up tracking tools (see below), set aside some time every month to review the previous months spending. Set up a recurring event with an alert in your phone calendar to easily remind you it's time to look at your cash flow.  
2. Use tools to help track
If your family is in agriculture, your tracking is going to be a little more extensive than the average person. We recommend keeping two books or separating out farm verses family if you like tracking on one single sheet.
QuickBooks is great for more in-depth business and personal tracking. Mint is great if your personal banking doesn't allow snapshot dashboards. Excel is a good option if you like more control over your spreadsheets.
[MORE: Our award winning AGAware workshop provides an easy excel cash flow template you can customize for both agriculture and family tracking.]
3. Set realistic goals
When analyzing your spending, ask yourself, "What do I want to achieve next month? In six months? In two years?" For some it's saving for family vacations, for others, it's saving for a big land purchase. Whatever it is, achieving small goals can add up overtime.
[MORE: Figure out your monthly payments on a land purchase with our land loan payment calculator.]
We asked Spencer Floyd, AgSouth Farm Credit Loan Officer out of Camden, South Carolina, what tips and tricks he uses when it comes to budgeting:
"I like to aim for thresholds that are constantly increasing. For example: if I was at $10k in my checking account, I'd be constantly aiming to reach for $11k. Until I reach it, $10k would be equal to $0 in my mind. This helps keep my miscellaneous spending in check and slowly increases my account overtime."
 
When setting short and long-term goals, review your spending with a critical eye. Do you really need Netflix, Hulu, AND Youtube TV? Can you cut back your nights out from four times to two? Do you need to sacrifice for a short period of time to achieve a long-term goal?  
Consistency counts
Reviewing, tracking, and goal setting are three ways that can help you stick to a budget. Make a point to set aside time each month to review your finances. Monitor your cash flow with some sort of tool. Set small, achievable goals that keep you trekking toward your larger goal without overwhelming you during the process.