5 Reasons Why You Should Buy Land Right Now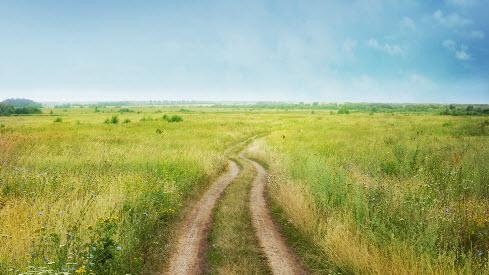 Interest rates have dropped and Guest Blogger Carter Group Real Estate is giving 5 reasons why you should buy land right now.
By Carter Group Real Estate

We are wrapping up the summer vacation season and many of us are beginning to send our kids back to school. With so much going on, you may wonder why now would be a good time for you to buy that tract of land you have been thinking about.
At Carter Group Real Estate we have many types of land for sale in Georgia. Many of our clients have been thinking about buying property for many years. They frequently come to us with questions about whether now is a good time to buy land or not. We have come up with a list of five reasons why it's better to go ahead and make that purchase now.
1. Interest rates have just dropped for the first time since 2008.
The Federal Reserve just dropped the federal funds rate. This rate is what banks and other financial institutions use to loan money to one another for short-term transactions. You probably think that this rate doesn't have anything to do with you as a regular consumer, but there is already evidence that just the expectation of the rate change was enough to drop the average 30-year mortgage from 5 percent to nearly 3.75 percent. This is an excellent financial environment for anyone looking to get a loan for a piece of property.
2. Land prices are steady.
Land prices have remained relatively steady in our area of Georgia for the last several years, but the trend nationally has been an increase in pricing. According to the Land Market Survey created by the Realtors Land Institute, the average price of an acre of land has increased by 5 percent nationally in just the last two years. This survey also shows that prices in our region are still well below the national average. You never know how long prices in our region will remain low. Why not get more land for your dollar?
3. Start your investment earning potential now.
Many of our clients buy land solely as an investment. There are several different ways that a property can produce income immediately upon purchase. Many times there is timber on the property that can be harvested for a quick profit and then replanted to begin the process of timber investment again. Some pine timber tracts can be raked to produce pine straw and sold to landscaping companies. Agricultural land is a great investment that can be leased to famers with little effort. There are also many other types of leases that are available to a landowner to produce income, such as hunting leases and we even have clients leasing their property to solar energy companies to produce electricity. You will never begin to earn money on your own property until you purchase it.
4. You still have time to get your property ready for hunting season.
This is the time of year when our phone starts ringing with hunters looking for that perfect tract of hunting land. They use the late summer to scout the tract and set up stands, food plots, and trail systems. No hunter wants to purchase a property for hunting season and then run off all the wildlife while setting up the property late in the season. Get an early start on the upcoming hunting seasons and purchase your hunting land now.
5. Land is a scarce resource.
Mark Twain famously said, "Buy land, they're not making it anymore." The truth is, the really desirable property types are already really scarce and they are getting harder to find every year. For example, riverfront property is very desirable, and every year more river tracts are put into programs that remove them from the hands of the average landowner. The Land Market Survey shows that over the last year nearly all types of land sold faster than in the previous year. This shows us that if you wait to purchase that parcel you have been looking at, it may be too late.
We have an amazing group of land agents that are ready to help you with your next land purchase. Whether you are looking for a recreational tract, hunting land, timber investment, farm, or just a home site, we have property for sale all over South Georgia that may be perfect for you. Start the process by getting in touch with us today. We look forward to working with you.

___

Interested in being a Guest Blogger?
Email AGSMarketing@AgFirst.com for more information!