The Cost of Not Replanting Timberland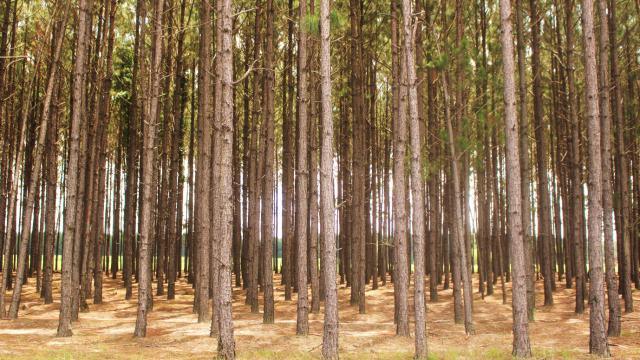 Take care of your timberland investment. Guest Blogger Ryan McCue discusses the importance of replanting your timberland after a harvest.
By Ryan McCue
Colliers International | South Carolina

The Cost of Not Replanting Timberland
Everyone likes the thought of securing the value of their investments in the future. Recreational and timberland investors are no different. For some reason, though, landowners often neglect a huge part of caring for the future value of their investment…replanting. Regularly properties of this capacity are purchased or held because they can be enjoyed by family and friends while simultaneously growing trees to generate timber income. The lack of proper reforestation can drastically reduce the value of a property. Property value is generally comprised of two aspects; bare dirt value and the value of what is on that dirt. Even decades after a final harvest the value of their property can be close to the value of only bare dirt if land owners do not promote valuable reforestation.

As a land sales professional I see too often situations where a landowner is preparing to sell their tract and the market value is less than they anticipated because they disregard the replanting of the property. Common anecdotes are "I was put through college when my parents cut those trees" or "we paid for her wedding with those trees." Now it is difficult for them to understand why the land is worth less than they got just for the trees alone. This has certainly occurred across all types of landowners, but unfortunately seems most common in second or more generation land owners.

Landowners like when merchantable trees are harvested and sold because that means money is coming in. For those looking to maintain ownership of the land, replanting needs to be their next thought. This is a hard sell sometimes because it requires expending some of the money that was just generated from the harvest.

Reforestation from a value standpoint can be achieved by planting or highly monitored natural regeneration. I am not advocating for one over the other, as each has its own pros and cons. Planting requires the purchase of seeds/saplings and labor to plant them, though genetically superior trees can be selected and volume and spacing can be controlled. Natural regeneration requires no purchase of plants and no planting labor; however, volume and quality control will require substantially more labor. In both cases site preparation should be considered, chemically and or mechanically. Land owners should consider consulting a registered forester as they can prove to be a valuable resource when contemplating the aspects of replanting.

If reforestation is not on the to-do list, landowners should think about selling their tract immediately after a final harvest. This allows them to recover the value of the land without wasting unproductive growing time. Also, the longer you wait after a final harvest the costlier the prep work can be for replanting, which is reflected in the value of the parcel. Buyers of clear-cut tracts generally invest upfront in replanting in hopes to yield a valuable timber harvest in the next 15+ years. Note that there are certain cases that may supersede the desire to replant for income, like the desire to turn an area in to a food plot or allow it to grow up as bedding or other wildlife habitat.
---

Ryan McCue Professional Summary
As a Brokerage Associate with Colliers International | South Carolina and a member of the land and commercial brokerage team, my primary focus is on the marketing and sale of large recreational tracts and timber acreage. I work with various groups of clients, from investors seeking timber acreage to enthusiasts looking for recreational land for hunting and other outdoor activities. South Carolina is known for its prime timber and recreational land, and my goal is to make each parcel beneficial to all who use it.

---

Interested in being a Guest Blogger?
Email AGSMarketing@AgFirst.com for more information!