Crop Insurance Explained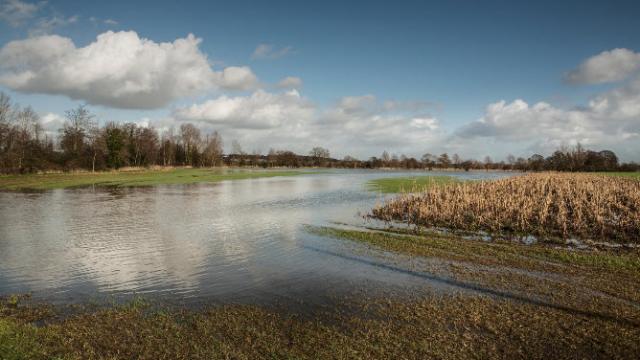 How Crop Insurance Works
Not many people are familiar with crop insurance unless they work for an agricultural division of the government, they work in crop insurance, or they need crop insurance. All crop insurance in the United States is government backed and controlled through the USDA's RMA (Risk Management Agency). The farm bill, along with RMA, sets the price for insurance, determines the coverage options, and creates new crop insurance programs when old ones are outdated or no longer working. 
The USDA RMA website is a great tool for producers to access any and all information on crop insurance. On this website, producers can access crop provisions, actuarial documents, planting dates, billing dates, and much more. Producers can find this information specific to each of the counties they are farming. Crop insurance is done on a county-by-county basis. So, farmers in one county may not be able to insure the same crop that a farmer in another county can. For example, in Georgia, wheat is a crop that is insurable in Bulloch County, but not Gilmer County.
 
The USDA's RMA determines which crops are insurable in each county. Depending on the crop and location, if a crop is not insurable in a county, sometimes special written agreements can be made to insure a crop. For example, soybeans are not insurable in Monroe County, but they are insurable in Lamar County. These two counties are neighboring counties. Often farmers will grow crops in multiple counties, especially when they border one another. When a situation like this occurs and a producer wants to insure his crop in both counties, predetermined written agreements can be made. 
Why Crop Insurance is Important
"Do I really need it?" Well, that decision is going to be specific to every farmer and his or her production practice. Overall, insuring your crops is a way to mitigate your risks. Every producer knows and has experienced the wrath of Mother Nature at some point in their farming career. We can't control what the weather will be, but we can eliminate some of the financial burden experienced on a farming loss with crop insurance.
Types of Crop Insurance
There are many options within crop insurance as well. If you want to insure a row crop, there are various options for producers to choose from. The two main insurance plan options are Revenue Protection (RP) and Yield Protection (YP). When choosing RP, a producer will protect himself from harvest price market drops, while YP will protect a producer from having a yield loss. For example, if a farmer has a crop that gets knocked out by a severe storm and he has very little yield, he will receive an indemnity based on the t-yield for his county or based on his average historical production. Whether a farmer's insurance is based on the county t-yield or his historical production records is determined by the amount of time he has been farming. Next, the farmer will have to select the amount of coverage he or she wants. Every crop is different, but it usually will vary from 60 percent to 90 percent coverage. The different amount of coverage determines how much of a crop is covered in a loss situation and is directly correlated to the premium the producer pays. There are all many options and endorsements that producers can add to their policies, but most of those come with extra costs.
           
Farmers can get some breaks to help cover those premiums, which can grow quickly based on the endorsements selected and the size of the production. As long as farmers are conservation compliant with the FSA office (AD-1026 form), they are eligible for premium subsidies. Farmers also can receive extra help if they are a Beginning Farmer Rancher (BFR) or a Veteran Farmer Rancher (VFR).
How Much Does it Cost?
The big question that everyone wants to know is, "How much is it going to cost me?" If a farmer chooses to select a CAT (catastrophic) policy, which is the lowest level of coverage, it will now cost them $655 per crop per farm. This only covers a farmer in a catastrophic loss situation. Most farmers are going to buy up their coverage. Depending on the insurance plan, your crop, farm practice, coverage, acres insured, and extra endorsements, prices for premiums will vary.
Where to Buy Crop Insurance
Since crop insurance is regulated by the government, no insurance agency can provide competitive pricing. So, whether you choose to buy your crop insurance from the experts at AgSouth Farm Credit or from another agent, you will receive the same pricing options.
 
The difference that we, AgSouth Farm Credit, have over our competitors is our specificity to the agricultural industry as a whole. AgSouth's mission in all of its products and services is to "Support Rural America." You can buy land, obtain crop insurance, buy or lease equipment, and open lines of credit all in one place. Additionally, there are other advantages to doing business with our cooperative. Our commitment to rural America allows us to structure your products with us in a way that makes it easier on you to run your agribusiness and reach your goals.
 
Get information about crop insurance here.