Home Loan FAQs: What is Private Mortgage Insurance?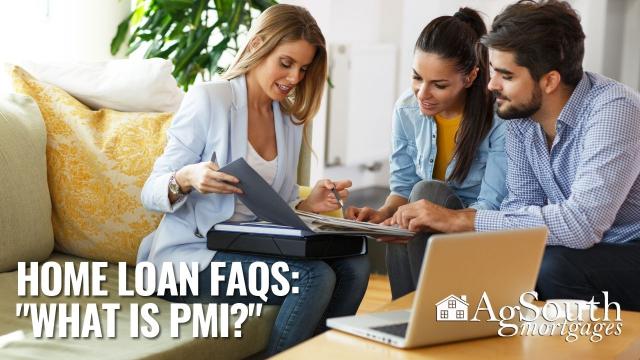 This edition of our FAQs Home Loan Series covers private mortgage insurance and why it can be beneficial for the borrower. 
In this article:
What is Private Mortgage Insurance?
Benefits of PMI to the borrower
Types of PMI
When to cancel PMI
What is Private Mortgage Insurance?
On most conventional home loans, if the borrower is putting down less than 20 percent of the property's value for a down payment, the lender will require private mortgage insurance (PMI). This is because anything less than 20 percent can be seen as a higher-risk transaction for the lending company. The primary goal of PMI coverage is to protect the lender in case the borrower can't make their home loan payments and end up foreclosing on their mortgage.
Are There Benefits of Having PMI?
PMI can help people get in to their new home sooner. Depending on the individual situation, the borrower may also want to hold on to their cash instead of using it on a larger down payment.

"Saving 20 percent to purchase a home can take many years. A benefit of PMI to the homebuyer is that they can buy their home sooner with it compared to without it. I also see a lot of people wanting to hang on to their cash for other reasons instead of using it as a down payment", says Christy Ross, an AgSouth Mortgages Loan Officer in Anderson, South Carolina.

Even if the borrower does have 20 percent for a down payment, they might want to keep the cash on hand for home modifications or new furniture. Taking on debt to do these things instead of paying cash for them can negatively affect your application process as well. (Read: Tips for a Smooth Application from Start to Finish.) Also, if the borrower is currently paying rent, the monthly cost of PMI and their mortgage payment might still be less than what they are currently paying per month in rent dues. 

Conversely, there is a benefit to paying a larger down payment if the borrower can swing it. The bigger the down payment the lower the loan-to-value ratio will be; which is one of the factors lenders use when determining your interest rate. You'll also pay less money over time in interest due to your starting loan balance being smaller.

The borrower should weigh their current financial situation and future goals when deciding if they want to buy a home now with less than 20 percent down or wait until they have enough cash on hand to put down a larger down payment.
Types of Private Mortgage Insurance
There are different kinds of PMI coverage and the premiums are based on factors such as the PMI plan, the loan amount, loan term, interest rate, your current credit score and more. How you pay for your PMI premium depends on the type of plan you choose. This can range from paying an upfront lump sum, adding a monthly payment to your mortgage, or having your lender make the payment on your behalf, where they make up the difference in the interest rate they give you. Most people choose to add a monthly payment on to their mortgage.
How Long Do You Have to Pay Private Mortgage Insurance
Once your loan balance reaches 78% of the home's purchase price, you can request for your PMI to be cancelled. Another way to get rid of PMI, is to show that you have 20 percent equity in your home. This is a great option if you've made home repairs, modifications, or additions and can show that you now have 20 percent equity in your home with a new appraisal. Additionally, if interest rates have dropped and the home value has risen, refinancing your home may not only lower your mortgage payment per month, but may also show that you now have 20 percent equity in your home when the appraisal is ordered to do the refinancing. (Read: Should You Refinance Your Loan?)
Questions?
If you have questions about the home loan process and are looking to buy or build a home in South Carolina or Georgia, one of our local loan officers would be more than happy to help. Find an AgSouth Branch near you!

Not in South Carolina or Georgia? Find your Farm Credit Association.