How to Get a Land Loan and What to Expect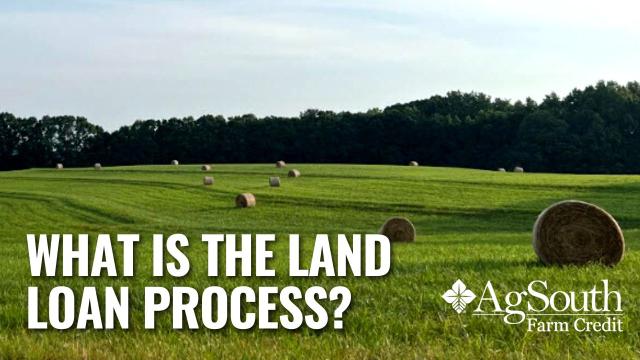 We go over the general land loan process and what you can expect during each phase of your loan, from start to finish!
Learn the Land Loan Process and Timeline
Purchasing land of your own is an exciting time. There's a lot of nervous energy, excitement and likely some anxiety along the way. You probably find yourself wondering all kinds of things in anticipation. "How are things going?" "What is the land going to appraise for?" "Did I send the lender everything they need?" And the most common question, "What's taking so long?!"
 
There are always situational factors that can affect the process but typically there is a timeframe that goes along with purchasing land. Knowing what to expect up front may ease some of the nervous energy you might be feeling!
Land Loan Timeline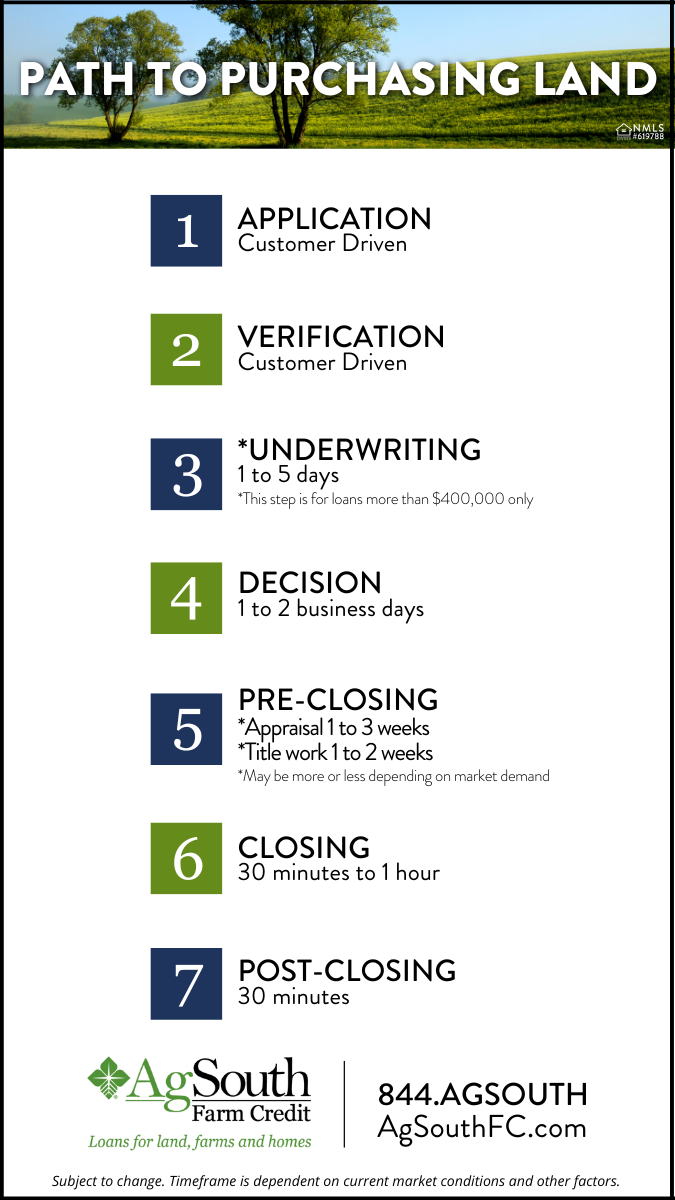 1. APPLICATION
Your application consists of the personal and financial information required for the lender. That includes income verification, down payment verification and purchase contract. The timeframe on this part is dependent on how quickly you provide ALL the information to the lender.
2. VERIFICATION
Verification is when the lender confirms all the information and may request more information if questions arise from your application. This is also dependent on how quickly you provide the data to be reviewed.
3. UNDERWRITING
If your loan request is under $400,000 we provide a stream-lined underwriting process. If it is greater than $400.000, you would now enter in to underwriting. Due to the nature of this loan and the increased risk, this would take an additional 1 to 5 days to analyze compared to a loan of a lesser amount.
4. DECISION
An analysis of your credit history and financial standing will be done to determine if you have the capacity to take on the debt. This usually takes around 1 to 2 business days.
5. PRE-CLOSING
Pre-Closing is when the appraisal process and title work take place and often involves third-party providers. The timelines are dependent on their workload and can range from 1 to 4 weeks.
6. CLOSING
Closing is a quick process that occurs in less than an hour with your attorney to finalize the purchase and transfer of the property.
7. POST-CLOSING
The post-close phase is when you are officially a new land owner and the final paperwork is provided to you. Congratulations and Welcome to the AgSouth Farm Credit Family!

Your loan officer is available to keep you informed throughout the process. Trust that if they need information to keep it moving, they will be in touch with you as quickly as possible. We hope this high level overview of what to expect in the land purchasing process will help you feel more comfortable during this exciting new chapter in your life.

*Subject to change. Timeframe is dependent on current market conditions and other factors.
Questions?
If you're ready to get started or have more questions on the land buying process, one of our local loan officers would be more than happy to help. Find an AgSouth Branch near you in South Carolina or Georgia.
 
Not in South Carolina or Georgia? Find your Farm Credit Association.