Inside Look at the Home Construction Process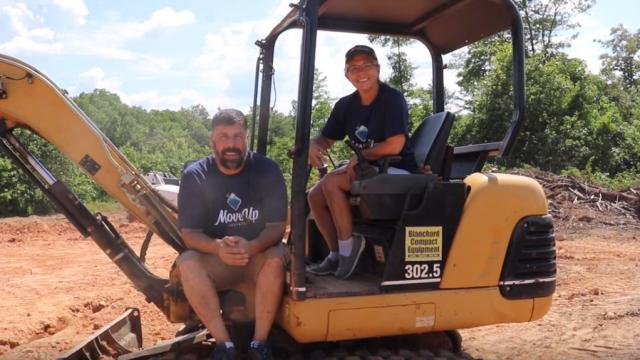 Follow along as AgSouth members, Ken and LeighAnn, document their home construction journey from finding the perfect property to building their dream home.
Journeys with Ken and LeighAnn
Ken and LeighAnn had very different childhood visions of what their lives would be like as adults. But as every great love story goes, they fell in love and started to determine, together, what their dream life would look like. Fast forward to present day, and you'll find them making their dreams a reality on Holly Hill Farm in Cherokee County, South Carolina.

Their vlog, Journeys with Ken and LeighAnn, details everything you need to know about making the dream of a country home a reality. They're documenting all of the joys and frustrations that building a home from scratch entails and offer insightful advice on the importance of planning for options.
When we learned they were documenting the whole process in real time, we were excited to have an opportunity to share it with those who might have a similar dream. The couple is in the beginning phases of construction, but you can watch their dream take place episode by episode as they find the perfect property, learn what a "perc test" is, and change plans to abide by regulations.
Y(our) Questions Answered
Check out Episode 17, where we asked – and they answered – a lot of questions from starting the search for the perfect property to what's going on with the home construction today.
You can follow Ken and LeighAnn construction process on Facebook, Instagram, and YouTube.
If you're ready to get started building your dream home, we'd love to help. Visit our home construction page or contact us!