Land Loan FAQs: What are Your Land Loan Options?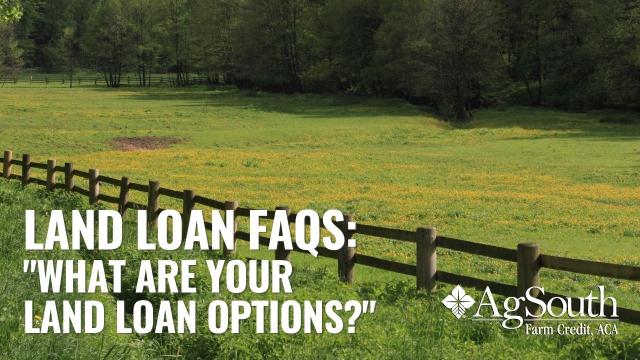 This edition of our FAQ Land Series covers our land loan options and what sets us apart. 
Q: "My family and I are wanting to buy some land, what are my options on land loans?"
A: We offer everything commercial banks offer for loans, but what sets us apart is our ability to provide longer-term fixed-rate loans. When you desire or need a fifteen year term for repayment purposes, the typical fixed rate period expires after a set time (typically 3 or 5 years).  At that time, you are at the risk of the current market rates and the potential that the interest rate could increase. By locking in a fixed rate for fifteen years, you can rest easy that the rate will never go up. Your loan payment is locked in for the life of the loan.

And what if market interest rates go down? Well, we are committed to lower your interest rate if market conditions allow!

Regional Vice President and Relationship Manager Sam Case says, "What is really unique about our loan terms is that we offer long term land loans with fully fixed interest rates. We can offer up to a 20-year loan with fully fixed rates and no pre-payment penalties."

Although we offer long-term (20 years) fixed-rate loans, we can also work with you to set your loan up for a length of time less than 20 years that meets your needs and expected cash flow events with down payments as little as 15% to 20%. Wonder what your payment might be? Check out our land loan calculator.
Questions?
If you're interested in buying land in South Carolina or Georgia, one of our local loan officers would be more than happy to help. Find an AgSouth Branch near you!
Not in South Carolina or Georgia? Find your Farm Credit Association.