Land Loan FAQs: Who do you serve?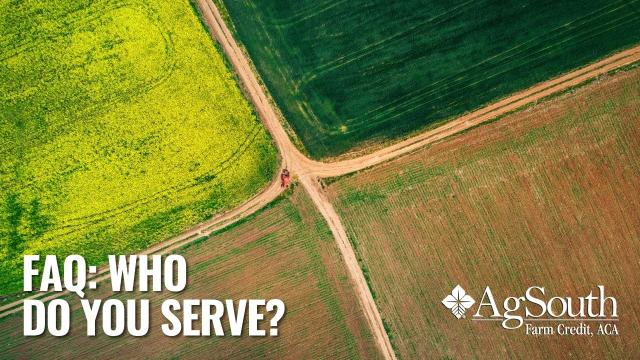 This edition of our FAQ Land Series covers the common question of who exactly our customers are at AgSouth Farm Credit.
Q: Your name has Farm Credit in it, are you just for farmers?
A: Our mission is to serve farmers, but also those who appreciate living in rural areas. That can include most any size land purchase or a home mortgage or construction. No background or tie to agriculture is required if you are wanting to finance your land or home purchase with AgSouth.
 
So whether you're looking for a couple of acres to build, 20 acres to have a few cows or 200 acres to hunt and fish, AgSouth will work with you to finance it.
 
Lets use an outside example. In the past, you may have been referred by a doctor to a specialist like an orthopedist or a cardiologist. Those specialists know more about their subject than a general family doctor. That's what AgSouth is for Land and Farm loans. We're land loan specialists! We know and support those types of loans more than a typical bank. Working with us means you're also getting to work with someone who knows the ins-and-outs of the land buying process.
 
Zack Lovingood, an AgSouth Relationship Manager in Madison, Georgia elaborates, "We're not just a lending source for farmers. I serve part-time farmers, hobby farmers, and those looking to buy rural or recreational properties.  A lot of my customers are folks who just want a piece of land outside of town they can live and build a family on."
 
So because land and farm financing is what we do every day, we know just how to help you, too! For more on our land products visit our Land Loan page. 
Questions?
If you're interested in buying land in South Carolina or Georgia, one of our local loan officers would be more than happy to help. Find an AgSouth Branch near you!
Not in South Carolina or Georgia? Find your Farm Credit Association.