Land for Sale by Compass South Land Sales
5/31/2022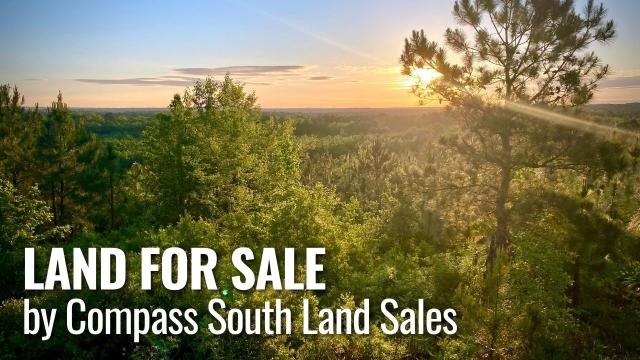 Land for Sale by Compass South Land Sales
Compass South Land Sales specializes in buying and selling timberland, recreational properties and rural estates throughout the southeastern United States.  We enthusiastically serve all types of clients, ranging from large institutions to investor groups, families, and individuals. No matter what, you can depend on our team to provide an enjoyable and rewarding experience. Contact us today to start, or continue, your land investment venture.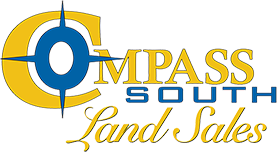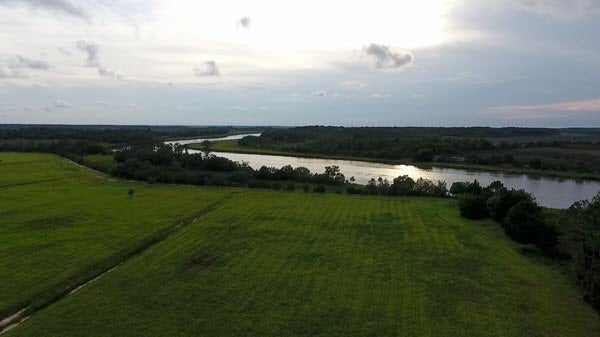 It is rare to find a 330-acre farm with deep water frontage in the Lowcountry of South Carolina! Little Edisto Farm is located on Edisto Island in Charleston County, South Carolina. The property offers 2,100 feet of frontage on scenic Highway 174 and 1,300 feet of deep-water frontage on North Creek (Intracoastal Waterway). The property is currently used for hunting and recreational purposes only, and the main attraction is duck hunting. Of the 90 acres of duck impoundments, 46 are planted and high-fenced. The remaining 44 acres are a brackish-water impoundment that is managed for natural vegetation. Approximately 20 acres of open fields form deep-water frontage on North Creek. The balance of the property consists of pine plantations and wildlife plots, plus a pine and live oak hammock along the marsh edge.  Additional features include four freshwater ponds, a tidal-creek-fed saltwater lagoon, and a controlled canal that floods the natural impoundment. From constructing a waterfront home to enjoying the property solely for recreational use, the farm offers endless possibilities. No matter how you prefer to use the land, the property presents unparalleled views of the Intracoastal Waterway and the ACE Basin.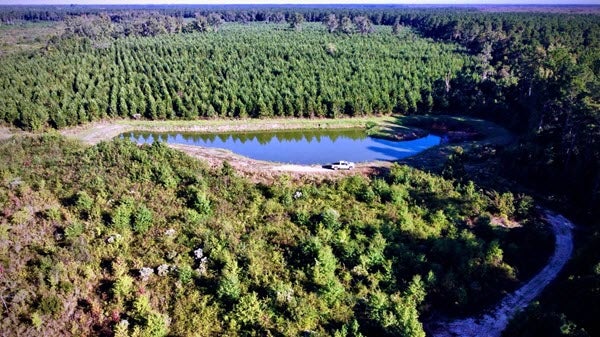 The Cypress South Tract is a quiet recreational retreat located just south of the town of Ridgeville, within an hour of Historic Downtown Charleston, and within 25 minutes of Downtown Summerville. Neighboring properties consist primarily of large acreage timberland tracts. The acreage is unencumbered by conservation easements, which allows buyers potential benefits offered by a new conservation easement, if desired. The adjoining property along the northern boundary was recently protected with a conservation easement, limiting its future development. The tract consists of a mixture of upland pine plantations and bottomland hardwoods, leading to the headwaters of the Ashley River. A network of roads and trails provide access throughout the property. In addition, there are with multiple potential homesites for a weekend cabin or private rural estate.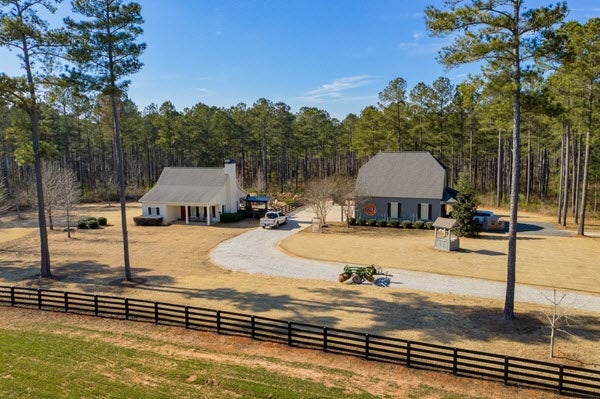 Fortlin Farm is located in the gently rolling countryside of western Morgan County, Georgia. The rural retreat is within minutes of historic downtown Madison and Lake Oconee is a mere 20 minutes away. Athens, Milledgeville & Downtown Atlanta are within an hour's drive. Major corporate investments in the immediate area have accelerated economic growth in the vicinity. For instance, Facebook's Newton Data Center and Rivian's $5 Billion Dollar facility (under development) are each within 10 miles of the property. Clack Road and Weaver Jones Road contain paved road frontages and multiple gated entrances. In addition, an internal road and trail network provides access throughout the property. The estate is intensively managed for deer, turkey and ducks. Planted sawtooth oaks and fruit trees create an excellent habitat for deer. Ideal fishing for catfish, large mouth bass, and hybrid bass is provided by a stocked two-acre pond and Pole Creek, which meanders through the property. Finally, beaver ponds provide an outstanding duck habitat. A two-bedroom main home is well-appointed for an extended stay, and the nearby barn offers additional accommodations that include a kitchen and living area above. As a result, the estate is a comfortable farm retreat for family and friends.
4. Longleaf Hill in Aiken County, South Carolina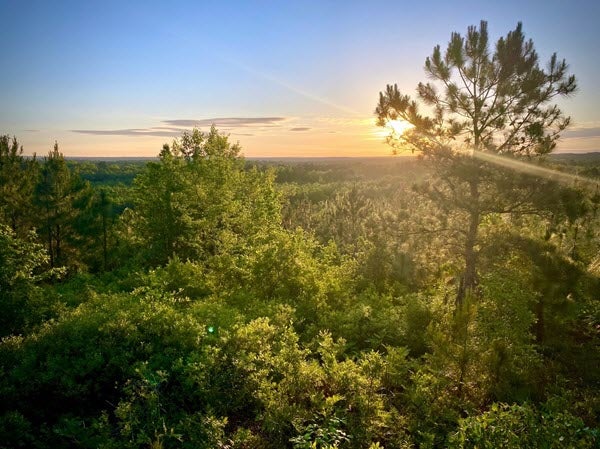 Longleaf Hill provides a unique canvas for future owners' investment and recreational opportunities. The property is conveniently located just 7 miles from Batesburg-Leesville, less than 19 miles from Aiken, and less than 5 minutes from I-20! Longleaf pines were planted throughout the property +/- 7 years ago and provide potential for immediate income from pine straw production. The same pines offer future timber income potential. The diverse topography consists of over +/- 120 feet in elevation change. A prime home site offers stunning sunrise views overlooking the sandhills. Deer sign covers the tract, and there are several stand locations throughout. Wire Road provides over 300 feet of road frontage.  The landscape, existing roads and fire breaks also create an excellent trail system for horseback riding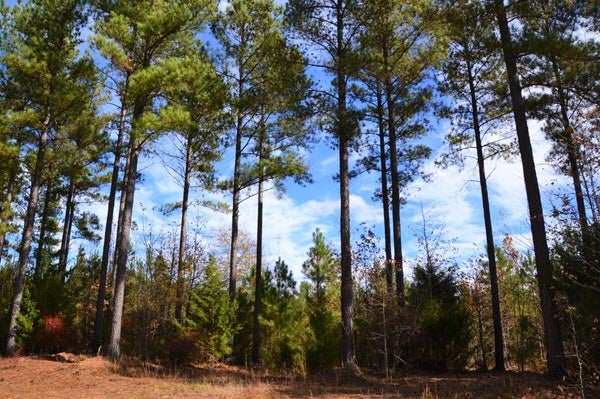 The Peden Bridge Road Tract is located in Chester County, South Carolina. The property contains approximately 3,650 feet (.69 miles) of paved road frontage. The tract has the potential for multiple uses, including a primary residence or weekend retreat. A conservation easement protects the tract and restricts certain uses, such as commercial development. However, timberland and recreational uses are allowable. The conservation easement guidelines allow a single, unrestricted, one-acre homesite.  Access to electric service is available, but well and septic are needed. Like the adjoining Old Mill Road Tract, the acreage adjoins Bull Skin Creek, which flows into the nearby river known as Rocky Creek. The 32-acre hardwood forests along Bull Skin Creek are some of the most picturesque in the South Carolina Upstate and provide an excellent wildlife habitat along the stream. A 10-acre, well-managed, well-stocked, loblolly pine plantation offers possible future timber revenue.  In addition, 15 acres of 12 – 14-year-old planted pines are near thinning age. The bulk of upland acreage consists of 116 acres of natural pine/hardwood regeneration that is growing into a well-stocked, natural forest. This recreational, multi-use property is ready to begin enjoying immediately!
---
Ready to Buy?
If you're looking for land in South Carolina or Georgia and have questions or would like to get started, one of our loan officers would be more than happy to help. Find an AgSouth Branch near you!

Not in South Carolina or Georgia? Find your Farm Credit Association.

Interested in contributing to our blog? Contact Us.