Land for Sale by LandMart.com
Don't miss out on these recreational properties for sale in Georgia by guest blogger LandMart.com. Includes river frontage, timber tracts, and multiple potential dream home or cabin sites!

LandMart.com is a Full-Service Land Brokerage serving landowners in all regions of Georgia. We specialize in Timberland, Farmland, Recreational Properties, and Country Estates. We use all available media methods and our extensive contact base to maximize market exposure for our clients. With over 40 years of real estate and forestry experience, our agents are dedicated to working with buyers and sellers to fulfill their real estate needs. 

Check out a few of our premier land opportunities below!
1. Woolsey Flint River Preserve in Clayton County, GA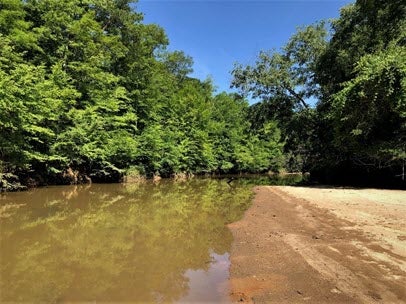 The Woolsey Flint River Preserve is a 532+ acre tract featuring 1.5 miles of frontage on the Flint River. Located 40 minutes from Hartsfield-Jackson Airport in Atlanta, this property presents an excellent timberland investment and hunting opportunity. The Flint River basin is abundant with wildlife, including waterfowl, turkey, and trophy deer. Several home sites along the riverfront provide a private and secluded landscape for your dream country home. Acres of old-growth timber, long river frontage, and a 30 acre river field create a diverse hunting habitat for the avid outdoorsman. 
2. 2,300+ Ft. of Alcovy Riverfront in Walton County, GA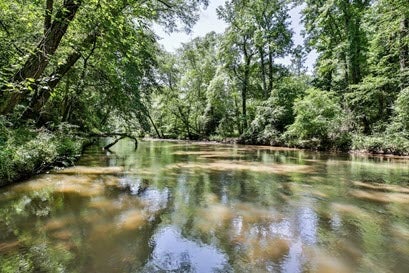 Looking for a weekend getaway, a place to hunt, or a place to build your forever home? This is the property for you. This gorgeous 70 acre tract outside of Monroe features 2,300+ feet of frontage on the Alcovy River. Located at the end of a very quiet and secluded paved road, this property is as diverse as it is beautiful. Large old growth Red Oak, White Oak, Poplar, and Pines encompass the slopes of the rolling terrain with natural Dogwoods showing off in the Spring time. Fall off into the Alcovy River bottom and you will find River Birch, Poplar, and Ash along with other bottomland species. This property has an extensive road system winding through the uplands and down through the bottoms. Hunt deer, turkey, and ducks on your own private river hunting retreat!
3. Big Creek Frontage & Hardwood in Greene County, GA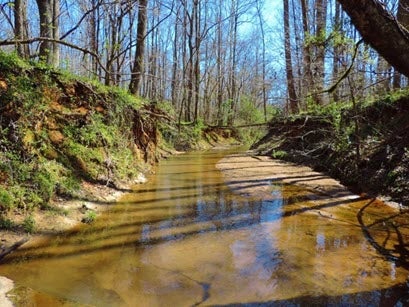 155 Acres of mature upland and bottomland hardwood. This tract offers plenty of water with over 3,000 feet of Beaver Dam Creek frontage. There is great terrain for a potential pond site nestled amongst the towering hardwoods. In addition to the natural hardwood habitat, it has 2 large food plots in an excellent hunting area of Georgia. With 1,325 ft. of paved road frontage and power at the road, there are several ideal cabin sites to choose from. While being 1 hour from Atlanta, and only 3 miles to Greensboro, this tract is quiet, secluded, and convenient!
4. ​Lake Country Timber Tract in Putnam County, GA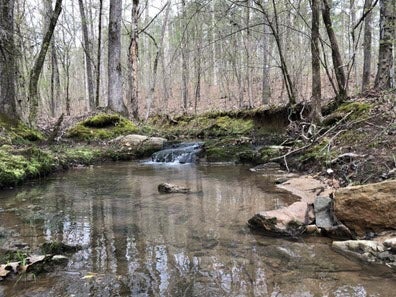 Enjoy the tall pines and mature hardwood of this tract in the Lake Country of Georgia. This 162 acre tract offers strong timber value, a beautiful creek bottom, and a diverse habitat for hunting and recreation. The Middle Georgia terrain creates a rolling landscape of forest land with abundant wildlife. Located within driving distance of Lake Oconee, Lake Sinclair, Macon, and Milledgeville, the convenience of this tract cannot be overstated. It is the perfect family getaway for recreation and relaxation.
5. Natural Timber & Hunting in Butts County, GA​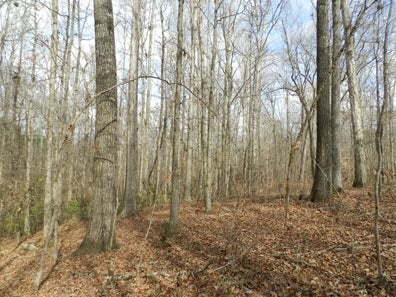 All-natural timber covers the entirety of this 106 acre tract 50 minutes southeast of Atlanta. It makes an excellent timberland investment and recreational opportunity. The area is very quiet and private for those looking to get away from the city and get in the outdoors! There are multiple flowing streams and plenty of deer signs across the property. On site roads and trails make navigation simple and easy. The tall, mature oaks provide a natural hunting habitat. You can make this tract your hunting retreat or build your country estate by the road and hunt in your backyard.
Ready to Buy?
If you're looking for land in South Carolina or Georgia and have questions or would like to get started, one of our loan officers would me more than happy to help. Find an AgSouth Branch near you!

Not in South Carolina or Georgia? Find your Farm Credit Association.

---

Interested in contributing to our blog?
Email info@AgSouthFC.com for more information!