Land for Sale by United Country True South Properties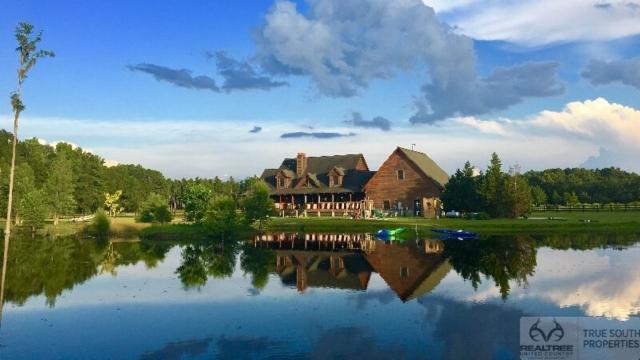 Don't miss out on these properties for sale in South Carolina by guest blogger, United Country True South Properties. Includes an Edisto River historic farm, a recreational farm estate and more!
By United Country True South Properties

United Country True South Properties is based out of Jasper County, SC and currently covers the entire SC Lowcountry region, as well as parts of southeast Georgia. We focus primarily on rural land sales, including hunting, recreational, timber, plantations, farms, ranches, country homes and estates, development and commercial acreage, and waterfront properties. True South Properties has the knowledge, expertise, dedication, and unique tools to assist buyers and sellers alike in any acquisition of land or rural property in South Carolina or Georgia.
Below are 5 properties we think you'll enjoy!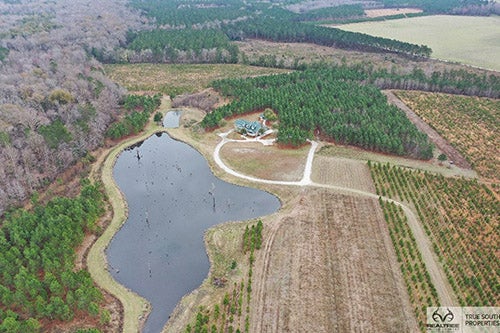 Sow's Ear Farm, located between Brunson and Fairfax, SC on the Hampton & Allendale county line is a great representation of a manageable sized country estate and farm that has a little bit of everything to offer, including a brand new home, hunting lodge house, 2 ponds, enclosed shop building, large open equipment sheds, hardwoods with creek, pine timber, open fields and food plots.  What used to be large open fields have now been converted into planted pines, leaving smaller fields and food plot areas for wildlife.  This is a great property for deer, turkey, doves and ducks, all of which can be seen while riding the well kept road system that traverses the entire property.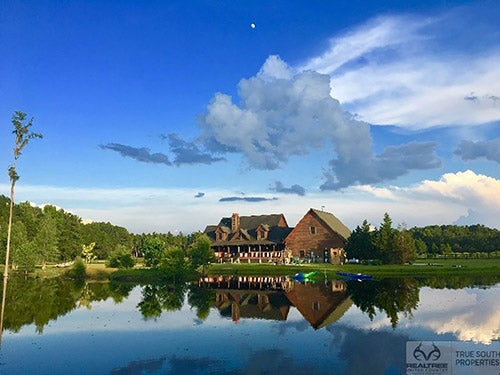 Bilt Mac Farm consists of 230 +/- acres just southeast of Varnville in Hampton County, SC, featuring open fields and pastures for planting, farming, horses, livestock, upland game and dove hunting, to go along with mature pine timber, hardwoods, food plots, 2 stocked ponds, large home and homesite with equipment sheds, private entrance gate and roads, to make for a turn-key country estate. The 5,000 sq. ft. heated custom log cabin two-story home features cypress woodwork, granite tops, wood floors, stone fireplace, and many other unique interior and exterior features. There is an abundance of wildlife here, including deer, turkey, ducks and doves.  There is a very well stocked (bass & bream) cypress tree lined pond.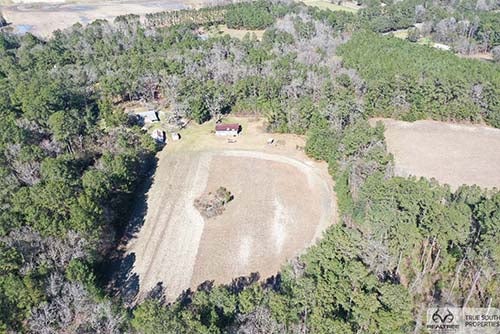 This ideal-sized private Lowcountry farm, just outside of Ridgeland, SC in Jasper County, has a unique combination of open farming fields, mature pine timber, mature hardwoods with creek, pond, a house, sheds, and a barn. There are just under 100 acres, which makes the property easily manageable, yet still large enough to enjoy great privacy, hunting, fishing, farming, ranching, and outdoor recreation.The home is tucked away from the live oak road entrance, down a small private drive, and has 3 bedrooms, 2 bathrooms, central heating and air, ample living/storage area, a covered carport and open back patio for grilling. The pond is fed by the Wagon Branch Creek, which runs through the middle of the property. There are two open fields on each side of Wagon Branch here, giving the property great diversity, and great separation for wildlife and various activities. There is mature timber on the property that could be harvested if desired.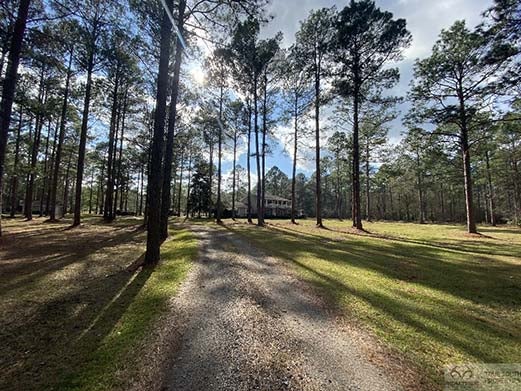 This country home estate sitting back on over 48 acres just outside of Ridgeland, SC in Jasper County has a lot to offer with a spacious 2 story, 6 bedroom, 4.5 bathroom thoughtfully renovated home, sheds, open pasture area, and timber land. The home sits back off of Tarboro Rd, down a private drive behind beautiful mature pines. The 6 bedroom house is very spacious and well thought out, featuring updated finishes including wood floors and granite tops, modern appliances, large front and rear porches, and plenty of space for entertaining as well as raising a large family. At the back of the property are nice mature pine trees, that provide merchantable timber value if thinning or cutting is desired. As is, it provides great area for deer hunting and trail riding.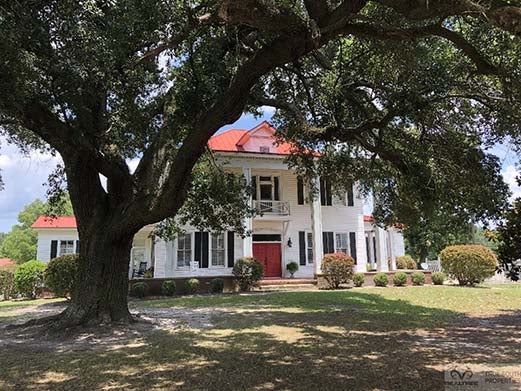 This historic homesite estate just outside the city of Orangeburg, SC features a large two story plantation style home, a secondary/guest home, three large sheds, an in-ground swimming pool, beautiful mature live oaks, approximately 19 acres of open partially fenced pasture, mature pine woods, open field with powerline, mature hardwoods, and frontage along the Edisto River, for a combined total of just over 84 acres. This private estate is located on the southwest edge of Orangeburg, on the North Fork of the Edisto River, and has road frontage on Neeses Hwy / SC Hwy 4. The land at the front around the homesite estate is very high and dry. As you work back towards the Edisto River, the elevation gradually drops, and open fields turn to pine timber, which eventually go to hardwoods, then to hardwood swamp and sloughs before you reach the river. 

---

Interested in contributing to our blog?
Email info@AgSouthFC.com for more information!