Pasture to Pantry Operation in Walterboro, South Carolina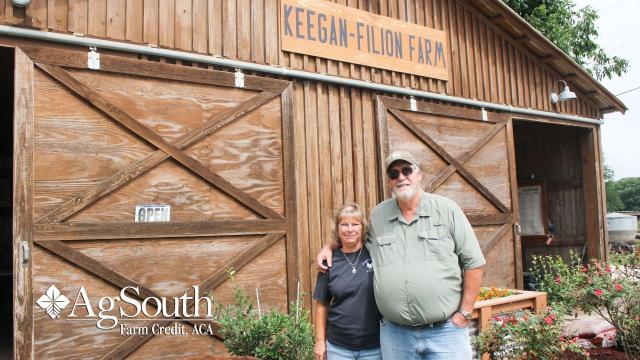 This Walterboro, South Carolina couple loves a good challenge. Learn how they adapted their childhood farm dream in the midst of disaster and how they continue to welcome change in their organic farming operation.
Pasture to Pantry Operation in Walterboro, South Carolina
Annie Filion spent summers helping her grandfather, John Keegan, on his farm in Walterboro, South Carolina. She never dreamed that she was getting a glimpse of her future. Now she and husband Marc operate Keegan-Filion Farm, a unique turkey, poultry, hog, and cattle operation. They have survived tragedy, created new markets for themselves, and evolved their service to meet their customers' changing needs.
Different Childhoods. Same Dream
Working on her grandfather's farm during her summers, taking care of his chickens and selling eggs around town taught Annie to appreciate hard work and getting dirty. 
 
Marc grew up in the city in Rhode Island. He always had a heart for the outdoors and enjoyed visiting his uncle's hog farm, but he never considered farming as a career.
 
The two met, married, and began corporate careers in the industrial supply industry. While working, they both went back to school to earn their business degrees to help them climb the corporate ladder.
 
Despite their fast-paced careers, the couple always shared a dream to "raise our kids out [there]." They would often talk of Annie's childhood and knew that one day they wanted to raise their family in the country – hunting, fishing, and farming.
Taking a Chance
Unfulfilled in her career, Annie's passion for the rural life of her childhood guided her to take on a new opportunity on the family farm. She left her corporate job in 1986 to take over her dad's and uncle's hog operation. Times were challenging, and when local stockyards closed, the couple determined that if they wanted to survive, they would have to adapt.
 
In 2004 Marc and Annie began to farm using organic farming methods. They soon realized that they could not compete with larger grocery store prices and, again, were faced with decisions on how to adapt.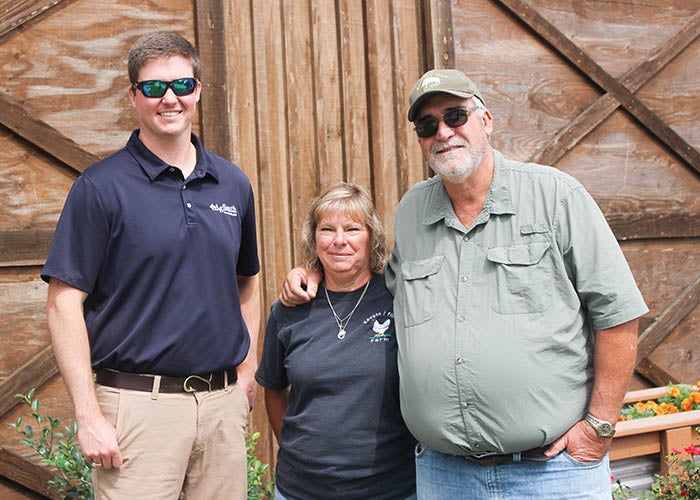 Door-to-Door
In 2006, Annie packed a few baskets with their organic chicken and vegetables and started going door-to-door to local restaurants to sell their farm products. She knew of no other way to get their product into the hands of popular chefs. Little did they know that this simple idea would change the entire direction of the business.
 
Restaurant chefs loved their products, and soon they were in demand. Excited about the future, the couple started making plans for new markets and future expansion.
Community and Resiliency
One early winter morning, Annie headed out to check on the turkeys in a barn that her grandfather built when he farmed the land. Before she got to the barn, she could see smoke rising in the cold air. In a matter of minutes, the fire consumed the barn and the 91 turkeys inside.
 
They were unsure of how they could recover. However, the response from their community was overwhelming. Local chefs, community members, and friends rallied to raise money to rebuild the barn. 
 
Amid disaster, Marc and Annie learned that they were not in this business on their own. The humbling support of their community gave them the drive they needed to rebuild and carry on. A photograph of the old barn hangs the farm 's store to remind them of where they've come from and the importance of caring for others.
A Unique Market
In 2014, Marc took a chance, quit his job, and joined Annie full time on the farm.
 
Today their operation involves raising pastured pork, turkey, chicken, and beef. They sell to restaurants and directly to consumers. Interested customers can buy their meat at the market on their farm, local farmers markets, or through a home delivery service.
 
In addition to meat, they sell outsourced dairy products and a variety of other products, including popcorn, jams, and jellies. They service Bluffton, Beaufort, Charleston, Columbia and Hilton Head.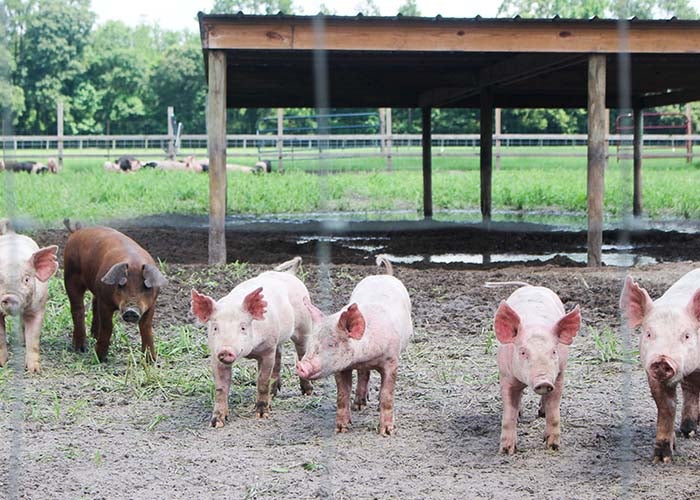 Growing Business and Memories
Marc and Annie know that farming is an ever-changing business, but they continue to adapt. "Farming evolves," Annie notes. "You either have to move forward or back out." The Filions are always looking for new ways to meet their customers' needs. Right now, they're specifically looking to expand their home delivery business and expand pork production. The expansion will allow them to reach customers who are now having to travel to their farm to purchase their food.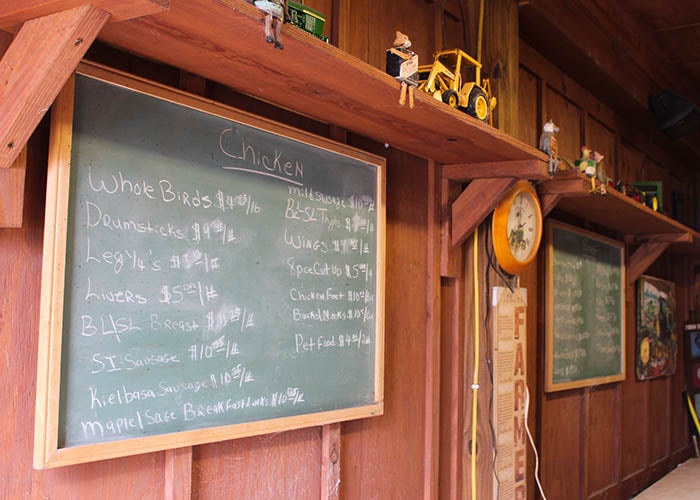 "Take a chance and build a plan," Marc advises. "If you look at change as a challenge instead of something you have to do, you'll be successful." Their entire operation changed when they took a chance, but they didn't do it blindly. They knew what they wanted to do, and even if that plan didn't ultimately work out, they had a direction and a passion for pursuing any challenge relentlessly.

The land is filled with memories from Annie's childhood, and now she's creating new ones with Marc and their family. Not only are they creating new memories, but they are building and expanding their business while dreaming of what the future may hold.
If you're wanting to make your pasture to pantry farm dream come true, visit our land and farm pages or contact us today.