Through the Generations in Coffee County, Georgia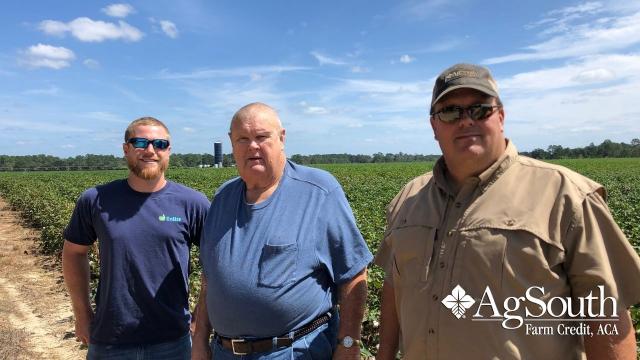 Learn how third-generation farmer Danny O'Steen shares his passion with his son, and how they plan to continue being successful for generations to come. 
The O'Steen Farm 
Danny and his 28-year-old son, Eli, work together, side by side, full-time on their 3,000-acre Coffee County farm. For Danny, having his son work alongside him means getting to share the love he has always had for farming with him, too. "I'm thankful every day that he's here with me and we're able to do this together," he said. "I really don't know how I would be able to do it without him. He's a huge asset."
A Family Affair
After getting back from WWII, Danny's grandfather and grandmother, D.L. "Coot" O'Steen, Jr. and Narcissa (Batten) O'Steen, bought the Ambrose, GA., farm that he now farms with Eli. The farm began primarily as dairy farm, but the family also grew some tobacco, corn, peanuts, and cotton. Eventually, Danny's parents, Dan, and Susan O'Steen, took over the family farm in the early 1980's when Dan's parents retired. Dan and Susan ran a successful row crop and dairy farm for many years with the help of their sons, Danny and Ted. In the late 1990's, Danny's daddy stopped growing tobacco, and began to increase his acres of cotton, peanuts, and some corn. In 2005, they sold their dairy cows and shut down the very last dairy farm in Coffee County.

As a child, Danny spent lots of time on the farm, but didn't really get involved with working on it until he got older and graduated from South Georgia College, where he also played baseball, with his degree in Agriculture in the spring of 1995. After graduating from college, Danny worked alongside his father and brother, Ted, on the farm, and he has been farming ever since.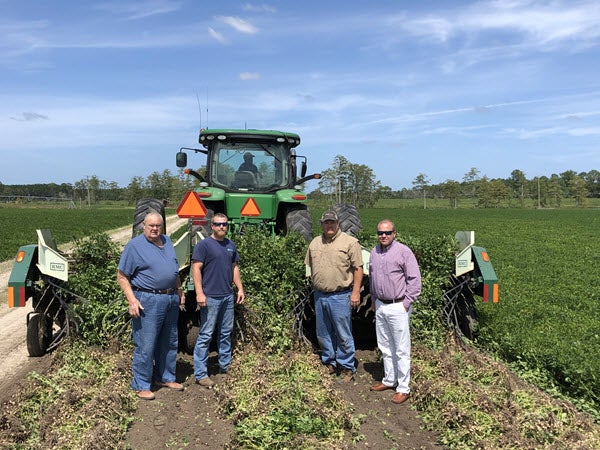 Steady Growth
Today, Danny spends his days working on the farm with his son, growing some of the same crops his father did, cotton and peanuts. He is a shareholder in Tifton Quality Peanuts where all of the peanuts they harvest ultimately end up to be shelled, blanched (if needed), and then shipped off to candy companies as they get one step closer to the consumer. 

As far as how things have changed since the inception of the family farm, Danny said they are using technology to increase the efficiency and productivity of their equipment and land. These practices have helped them become more profitable through the more effective use of inputs, such as fertilizer, chemicals, fuel, seed, and labor.  Danny said, "Our future depends on using every resource wisely because the profit margins become tighter with every passing year."

"We're looking to increase our irrigated acres when and where we can. We're also going to try to keep looking at our profitability on a farm-by-farm basis to determine whether we hold on to or try to replace a farm," he said. "As we go on, we'll try to find better and more productive land, as well as increase the productivity of the land we currently farm."
Unusual Times and the Future Ahead
For the O'Steen farm, day-to-day operations have fortunately remained "business as usual" even through this year's extraordinary circumstances. Danny said he hasn't noticed any significant changes within the farm, itself, but they've had to adapt to new ways of interacting with other businesses.

"There have been some changes to the way we do things since this pandemic started back in the early spring. Specifically, we have had less face to face interaction with retailers and sales representatives and more orders and conversations by phone.  Prices have suffered, yes, but it is yet to be determined what kind of effect this pandemic is going to have on us at the end of the year. We'll see what kind of yields we've got, but it's been a pretty decent growing year despite all the curve balls 2020 have thrown us."

Even though the future is always uncertain, Danny remains optimistic about what the rest of this year and the coming years will bring. "No matter what, we always trust The Lord to provide for our needs," he said. Regarding the rest of this year, Danny said, "We're looking forward to getting started with the peanut and cotton harvests. We will know more in a couple weeks, but right now it appears that we have been blessed with a good crop on which to get started."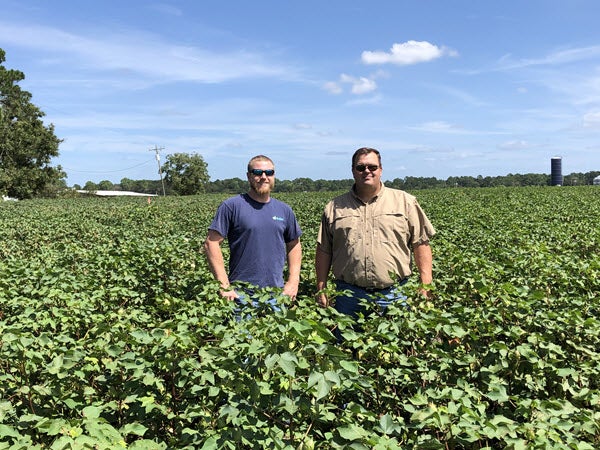 A Rewarding Experience
As a third generation farmer, Danny is passionate about what he does every day. He said what he loves most is to watch the fruits of his hard labor grow from spring to fall. "A farmer plants seeds in the ground, and then watches those seeds from the time they pop out of the ground until they are mature enough to harvest. It's a satisfaction from a year of hard work, and the rewards that come from it are gratifying…most of the time," he said.

"Farming comes with its own unique challenges and it's not easy to get started, but with hard work and faith one can overcome it and make it happen, only if they commit to it 100 percent." Danny resides on his family's farm in northwest Coffee County with his wife, Angie, and their two daughters, Abbie (17) and London (14). Eli and his wife, Jenna, married last year and live on the family farm in his great-grandparents home where it all began.
Questions?
If you're ready to make your family farm dream come true, we would love to help. Chat with a local loan officer at one our branches. Find an AgSouth Branch near you!
Not in South Carolina or Georgia? Find your Farm Credit Association.