You Just Bought Land: Now What?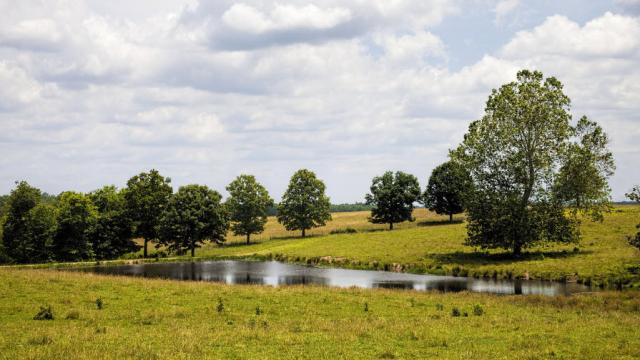 What should you do after you purchase land? Guest blog contributor National Land Realty offers this helpful checklist.

Congratulations! You just bought some land and it was a breeze with the help of your land agent. Now you have the acres to start your land dream of building your own farm or creating that wildlife haven you've always wanted.

But before you start using your new property, there are a couple of important things you need do. While you may want to avoid them and go straight into enjoying your new land, these checklist items are beneficial for you and your land's future. These may seem simple or common sense, but they're easy to forget.
Get to Know Your Neighbors
If you haven't already met the neighbors, do so. Even if you have a property over 100 acres, getting to know who owns the property or home beside yours will come in handy. They can potentially provide you with good information about the area such as soil information, local land programs and more. So, don't skip this step!
Store Your Land Documents
Also, don't forget to store all your documents after your purchase in a safe place. Put them somewhere you'll be able to easily find them in case you need to grab them again. Consider investing in a safe deposit box to keep all your important land documents secure.
Make a Plan for Your Land
Next, if you haven't already established your goals with your land, you're going to want to do that. Set your goals and get with your agent who can recommend you to the correct individual. Whether you need a wildlife habitat consultant or a forester, they can put you in touch to get your management plan together.
Tidy Up Your Land
You'll also want to give your property a good "spring cleaning." Go through and improve any roads that you can. Mow any fields and cut any growth that impedes you from getting into/onto your property. Install your deer stands and get ready for a great season!
Join a Landowner Program
Finally, you may want to look into any landowner programs offered in your area. The United States Department of Agriculture (USDA) provides several that help protect your farm and wetlands and can give you some tax incentives.

Have questions about property ownership? Our team of Land Professionals can help! Visit our website, http://www.nationalland.com, to find someone in your area!
---
Interested in contributing to our blog?
Email AGSMarketing@AgFirst.com for more information!