How Leasing Can Help Your Farm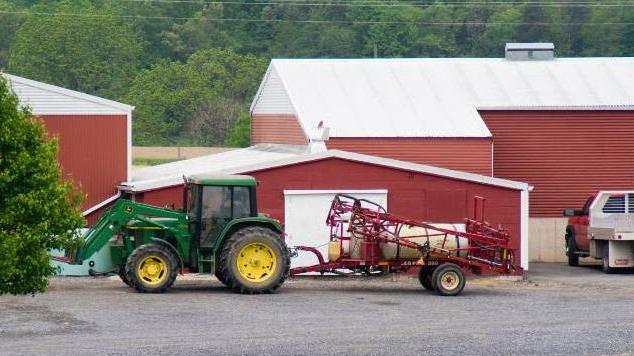 Key Takeaways:
Helps cash flow
Available on most farm equipment 
Basic fleets or customer vehicles
Metal barns, sheds, and other buildings
Processing equipment and more...
 
Leasing Can Help Cash Flow 
AgSouth Farm Credit specializes in helping farmers with financing and educational programs. As part of a nationwide cooperative lender network, AgSouth also offers programs to mitigate some of the hazards that come with feeding the world, like crop insurance and specialized financing for young and beginning farmers.

But experienced and beginning farmers alike oftentimes need new machinery and equipment in order to maximize the farm's potential, and they don't always have the cash flow necessary to purchase these crucial updates.
In many cases, leasing can often provide a solution. AgSouth Leasing provides leases to meet the needs of agricultural producers, agribusinesses and rural electric, telecommunications and water companies.
Benefits of AgSouth Leasing:
ZERO down payment
Quicker depreciation than with typical loan payment

See your accountant for your specific information

Flexible payment schedules
Easy approval process

For leases under $250,000, only a 2-page application and current balance sheet is required

Lease-to-Own options
Types of Leasing 
AgSouth offers leases for most equipment and vehicle needs for your farm or agribusiness, new or used, like:
Tractors
Irrigation systems
Processing equipment
Packing equipment
Fertilizer spreaders
Poultry clean-out equipment
Grain bins
Peanut wagons
Cotton bailers
Fleet vehicles
Lease Buildings for Agriculture 
You can even lease buildings like packing sheds, barns, and even production facilities. Of special note is that a building of less than $500,000, the building itself is all the collateral needed with an AgSouth lease, which means you can have the building you need without leveraging your other assets like the land it sits on. You can even lease a building on land you rent from someone else.
Fleets for Your Farm 
Because AgSouth leasing buys direct from auto manufacturers like Ford, GM and Dodge, you can lease fleet basic or customer vehicles like trucks, cars, over-the-road haulers and even ATVs at major savings – perfect for farmers who need to manage their farm to get their produce to wholesalers quickly. A recent AgSouth Farm Credit Leasing customer saved more than $14,000 by using the leasing company.

Visit our AgSouth Leasing page for more information. 

Ready to talk about leasing? Contact our agent below!


For Georgia Residents:
Donald Crumbley
912.449.4701
DCrumbley@AgSouthFC.com