Land Loan FAQs: Can I Bundle Land and Home Loans?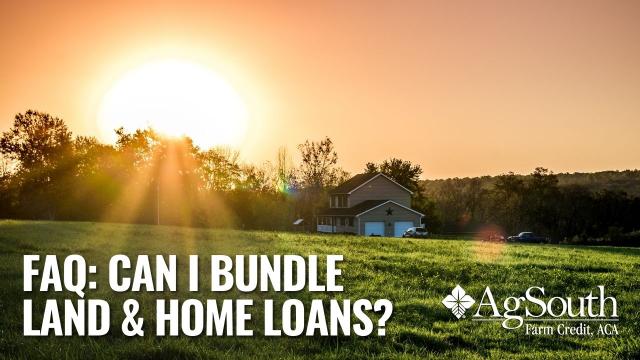 This edition of our FAQ Land Series covers the common question of bundling land and home loans.
Q: Do I have to get two loans when buying land and building a house, or can I bundle it into one?
A: We can absolutely bundle the two loans for your land and home!

Loan Originator Justin McClure explains, "We can take the purchase price of the land plus the cost to build the home, lock in a rate in the beginning, and close one time on the total cost for both."

Our construction-to-permanent program gives us the ability to do a one-time close on your land, home construction, and permanent financing, so you don't have to pay double the closing costs.

If you already have land financed through AgSouth and decide you want to build a house, we can combine your loans into one whenever you're ready to build.
Questions?
If you're interested in buying land in South Carolina or Georgia, one of our local loan officers would be more than happy to help. Find an AgSouth Branch near you!
Not in South Carolina or Georgia? Find your Farm Credit Association.