Spotlight: Scott "JD" Sink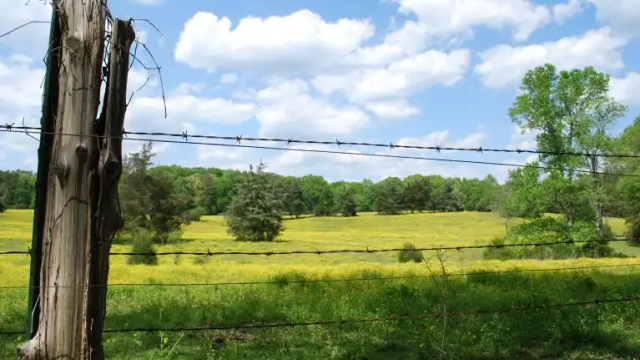 Hometown: Hiddenite, N.C.
Size of Operation: 395 Acres
Years in Business: 20
Years Working with Farm Credit: 20
Most people rarely find the time to balance the work of farm life and family life. Scott "JD" Sink has managed to master the art of balancing farm life, family life, and a full time career as well.
Scott has been a Farm Credit customer for 20 years. He currently maintains about 150 acres of filed grown nursery stock, 225 acres of row crops and 80 head of cattle. The row crops mainly consist of corn, wheat, and soybeans each year. Along with a partner, he also farms 20 acres of blackberries at Old Mountain Berry Patch. In addition to his farming operation, Scott also teaches agriculture classes at Alexander Central High School.
"I can't imagine farmers being able to make it without Farm Credit. How accessible Farm Credit is to the farmers and how understanding how they are to how the cash flow works on a farm."
The understanding of the importance of Farm Credit led Scott and other customers to Capitol Hill for the 2017 Farm Credit Fly-In and Farmers Market. Farm Credit was well represented on Capitol Hill as they were meeting lawmakers.
More than 600 Farm Credit staff, directors, and member-borrowers were present to "agvocate" for agriculture related issues such as the Farm Bill and the value of Farm Credit to rural America.
While on Capitol Hill, Scott was able to see FFA State Leaders on Capitol Hill advocating for rural communities and youth development. Scott met members of congress to discuss the Farm Bill and Farm Credit's role in supporting rural communities and agriculture with reliable financial services.