Leasing Options: Vehicles & Farm Equipment, Part 2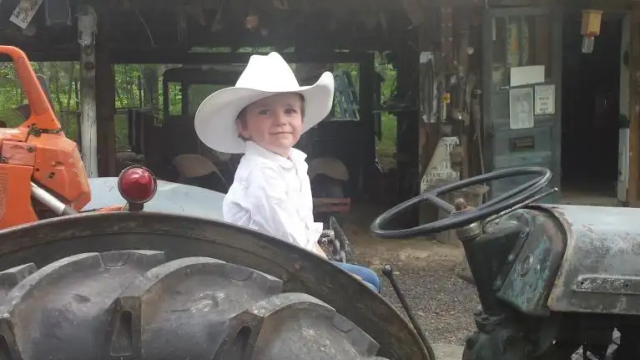 Written By: Leah Chester-Davis, Ron Joines, Judy Wilkerson
Time-wise, leasing seemed to have few benefits and was discounted as a viable option. No more. Today leasing is much more user-friendly and has attractive tax benefits. Often, it offers a path to ownership that may make more sense than an outright loan, depending on circumstances.
Jeremy Lee, vice president, and leasing manager for Farm Credit says leasing options are worth a look. "It's something you need as part of your portfolio."
AgSouth Farm Credit offers several products on a lease basis. Lee outlined a few of them.
Vehicles
One of the most popular features of the vehicle leasing program is that AgSouth Farm Credit does not charge mileage fees or impose mileage restrictions. "Customers aren't going to accidentally run over the miles and then owe us a lot of money. They really like that." Often that is a feature that is not available at a dealer.
In addition, fleet pricing is available to customers. The customer can also go onto a dealer's lot and make their best deal, and then work with Farm Credit to lease it. Or, the customer can order their vehicle through the AgSouth Farm Credit lease program. "They can get it exactly how they want it. And, more than likely, they may see significant savings as well."
Just about any vehicle imaginable can be leased: pick-up trucks, cars, sport utilities, vans and all the major heavy-duty trucks that may be needed on-farm. "We can put them in a good lease product and they can write it off on their taxes."
Lee says that the fleet pricing, with the ability to use the lease payments as a tax write-off and unlimited mileage is certainly worth a look. "We offer a very user-friendly product."
Farm equipment
Anyone who farms knows what a capital outlay that farm equipment can be. Farm Credit provides leases on all types of farm equipment – combines, forage harvesters, tractors, hay equipment, and just about anything else a farmer would need.
AgSouth Farm Credit offers flexible lease terms, depending on what is being leased. "We lease both new and used equipment," says Lee. "Most dealers, even though they may have used equipment on their lots, might not lease used equipment, but we will. We encourage customers to find the piece of equipment they want through local dealers or others and then come see us for a lease arrangement.
"In a lease we can provide cash flow and structure lease payments for flexible tax reduction options. Leases can end up being cheaper than loans."