AgSouth Announces $25,000 in Grants to Farmers Markets
2/3/2020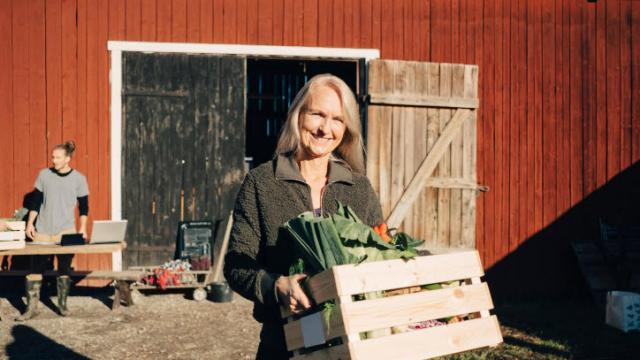 STATESBORO, GA. (February 3, 2020): AgSouth Farm Credit Marketing Director Christy Smith announced today that the cooperative has once again set aside $25,000 to help community-based farmers markets promote their markets during 2020.
AgSouth Announces $25,000 in Grants to Farmers Markets
AgSouth's purpose in awarding these grants is to increase awareness of how choosing to purchase locally-produced foods and goods benefits each community's health and economy. AgSouth Farm Credit Marketing Director Christy Smith says that, "As part of the Farm Credit System, AgSouth Farm Credit has been providing financial support to farmers and those in our rural areas for more than a century. This is the eighth year we have provided funds to help local markets with their advertising, and we're proud to add our Farmers Market Grants to a long list of ways we continue to support agriculture."
 
Fifty farmers markets in AgSouth's territory will receive $500 to help promote their markets. 
All grant applications must be completed in full and received by the association by March 6, 2020 by 5:00pm. 
---
AgSouth Farm Credit provides loans for land, equipment and production agriculture; crop insurance; leasing; and home mortgages. The association is headquartered in Statesboro, Ga. For more information about AgSouth's Farmers Market Program, contact Marketing Director Christy Smith at 912-764-9091.