AgSouth Farm Credit Distributes $34.2 Million in Profits to Borrowers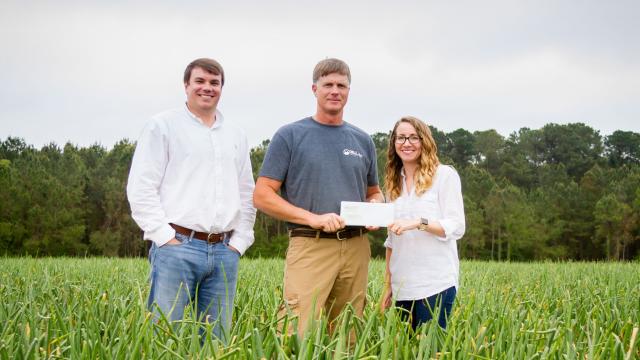 STATESBORO, Ga. (March 29, 2019) – AgSouth Farm Credit CEO Pat Calhoun announced that the customer-owned cooperative is distributing $34.2 million in profits from 2018 to its member-borrowers this weekend.
CFO Bo Fennell explains "Stockholders will receive checks in the amount of $10.3 million (30 percent of the total distribution), with the remaining 70 percent, or $23.9 million, going into an allocated surplus account to be released at a later date at the discretion of the board."
Calhoun adds that, "AgSouth has historically returned allocated surplus on a five-year revolvement, and this money we hold in reserve allows us to continue to remain financially strong and able to serve the financial needs of our members."
In February AgSouth distributed allocated surplus from 2013 in the amount of $20.2 million to its members, for a total cash distribution this year of $30.5 million.
---
AgSouth Farm Credit provides loans for land, equipment and production agriculture; crop insurance; leasing; and home mortgages. The association serves 93 South Carolina and Georgia counties and is headquartered in Statesboro, Ga. AgSouth is an equal housing lender and an equal opportunity provider.