Connor Guess Joins AgSouth Farm Credit in Anderson, South Carolina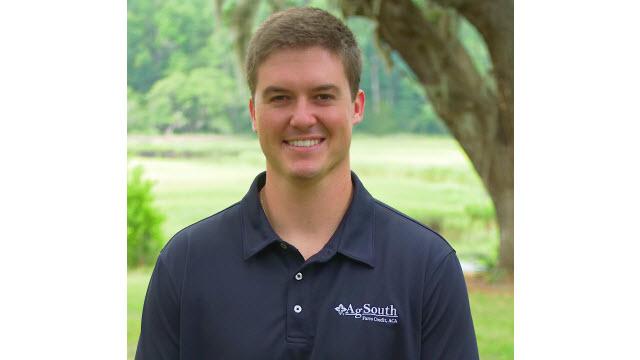 ANDERSON, S.C. (September 10, 2019): AgSouth Farm Credit Regional Business Development Manager Will Peeler announced that Connor Guess has joined AgSouth's Anderson office as a loan officer.

Prior to moving to Anderson last month, Guess had been a loan officer at AgSouth in Walterboro, S.C., for more than three years, having been hired immediately upon graduating from Clemson with a degree in business management.
An avid outdoorsman, hunter and fisherman with a passion for wildlife conservation and land management, Guess looks forward to joining the local chapters of the National Wild Turkey Foundation and the Quality Deer Management Association.
Peeler says that Guess' experience with lending and with AgSouth, in particular, will make him a valuable part of the Anderson team. He will be working to expand the association's portfolio in Anderson and its surrounding counties.
Peeler continues, saying, "We're happy to welcome Connor, whose education and ag lending experience make him a valuable part of our association's lending staff."
---
AgSouth Farm Credit provides loans for land, equipment and production agriculture; crop insurance; leasing; and home mortgages. The association serves 93 South Carolina and Georgia counties and is headquartered in Statesboro, Ga. AgSouth is an equal housing lender and an equal opportunity provider.