Land for Sale by Bowers and Burns Real Estate Company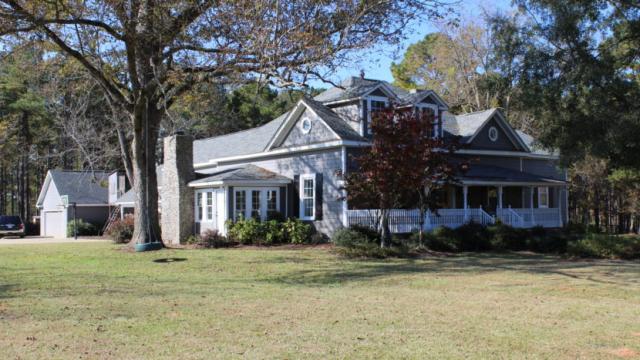 Don't miss out on these properties for sale in Georgia by guest blogger, Bowers & Burns Real Estate Company. Includes a loblolly pine plantation and a beautifully kept family farm. 
 
By: Bowers & Burns Real Estate Company

Founded in October of 2003 by experienced agents Sam Bowers and Buddy Burns, Bowers & Burns Real Estate Company specializes in farm land, timber land, recreational tracts and transitional land, as well as horse farms, pasture land, equestrian estates and property for commercial development.

Below are 5 properties we are excited about and think you will be, too! 
1. The Old Bugg Place Farm in Harris County, Georgia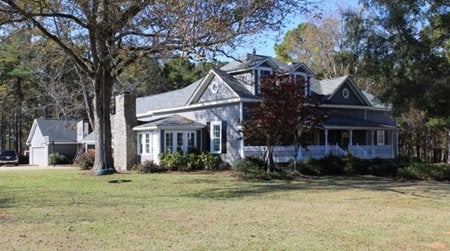 The "Old Bugg Place" is simply one of the most charming, well maintained farms in Harris County. The renovated Farm House is well kept and features original heart pine floors and ceilings. A beautiful yard and pool with an entertainment area, are perfect for the whole family.  The Horse Barn features six stalls, tack/feed room combo, wash rack with hot/cold water, a hay loft and several paddocks. The pastures are in great shape with board fencing, water and cross fencing.  A well-managed lake is stocked with bass/bream and a smaller stock pond is used for livestock.  This Magnificent Farm has long road frontage on Hopewell Church Road and Pole Bridge Road creating incredible views of the true showplace.
2. Flint River Property in Upson County, Georgia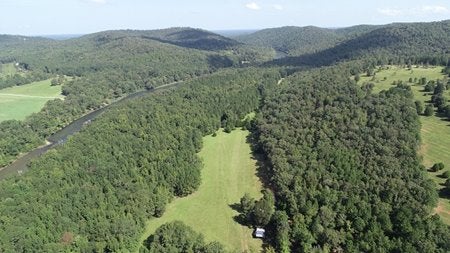 This truly unique Flint River property is a once in a lifetime opportunity; with over 1.5 miles of river frontage, the possibilities are endless.  The entire tract has mature pines and hardwoods, mixed with well maintained agriculture fields, planted with fruit trees and seasonal wildlife plantings.  A cozy cabin with solar power, overlooks a beautiful field surrounded by hardwood and nestled amount the incredible Middle, GA Mountains! This isolated farm is surrounded by large private land holdings insulating it from the outside world.
3. Chattahoochie River Property in Harris County, Georgia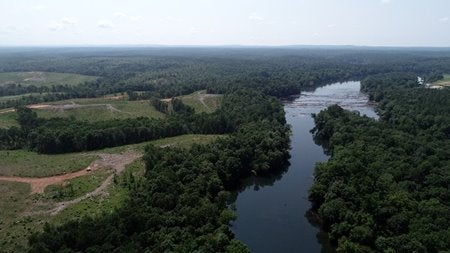 This property is a "Rare find" in north west Harris County, it has long Chattahoochee River frontage with incredible hill top views of the river, ideal for a cabin, as well as Flat Shoals Creek frontage.  The land is rolling and is planted in loblolly pines.  The access is remote, creating the perfect hide a way on a pure paradise.  Interstate 85 is a short 10 minute drive, creating easy access to Atlanta, Columbus or Auburn.
4. Loblolly Pine Plantation in Coweta County, Georgia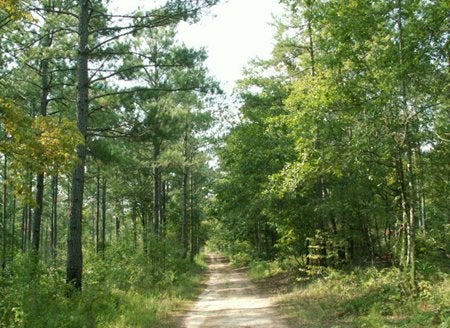 Beautiful loblolly pine plantation in western Coweta County offering a beautiful 5 plus acre lake that is stocked with bass and bream. This tract is an excellent recreational property with outstanding timber investment and land appreciation. Several game plots cover the tract and the deer and turkey hunting is terrific.
5. Darden Bankston Tract in Pike County, Georgia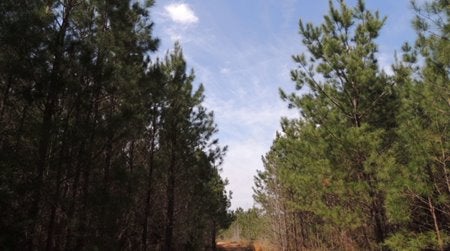 The Darden-Bankston tract is located in central Pike County on a paved county road.  It has a great stand of loblolly pine and beautiful hardwoods.  The hunting is outstanding with great populations of deer and turkey.  The area is very charming with rural farms and well-kept country homes.

-

Interested in contributing to our blog?
Email info@AgSouthFC.com for more information!