Land for Sale by Compass South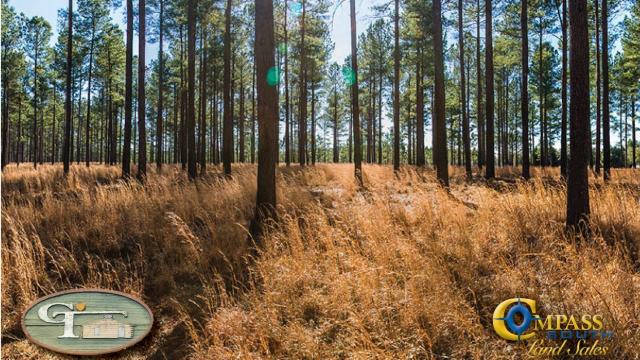 Don't miss out on these properties for sale in South Carolina by guest blogger Compass South Land Sales. Includes a duck preserve, a traditional horse farm, and three plantations!
 
We at Compass South Land Sales specialize in the selling and buying of southern timberland, recreational properties, and rural estates. Take a look at five of our southern estates you don't want to miss!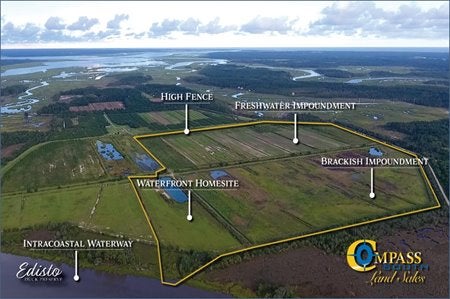 Edisto Duck Preserve is a little slice of Lowcountry heaven. Located on Edisto Island in Charleston County, South Carolina, it is just 20 minutes from Edisto Beach and only an hour from historic downtown Charleston. A waterfront homesite on Watts Creek- an intracoastal waterway that feeds into both the North and South Edisto Rivers- is the perfect place for a home or hunting lodge with unparalleled views of Watts Creek and the ACE Basin. The homesite features rare deepwater, dockable frontage on the intracoastal waterway. Edisto Duck Preserve is a perfect property for the avid duck hunter! Primary species of duck include Gadwall, Green-winged Teal, Blue-winged Teal, Wigeon, and Mottled Duck. The Preserve includes a deepwater well that helps to supply water to the 40-acre freshwater impoundment. There is an existing saltwater canal that provides water to the 44-acre brackish impoundment.  A high fence surrounds the freshwater impoundment.
2. Breezie Hill Farm in Allendale, South Carolina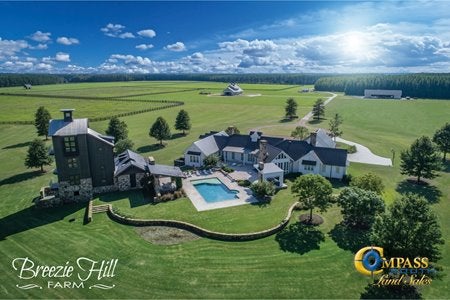 Breezie Hill Farm was designed as a modern take on the traditional horse farm. This stunning Lowcountry property located in Allendale South Carolina has everything a buyer could want…and more! Totaling 572 sprawling acres, this southern estate boasts well-maintained pine plantations, hay fields, pastures, numerous horse paddocks, and a regulation polo field that is perfect for those who play. Improvements include the unbelievable main residence which totals 3,823-sqft, a 3,192-sqft stable that has the added bonus of a caretaker/guest apartment, and a four-story pool house. This unmatched property has recently been reduced in price and is ready for a new owner to enjoy a peaceful life at Breezie Hill Farm.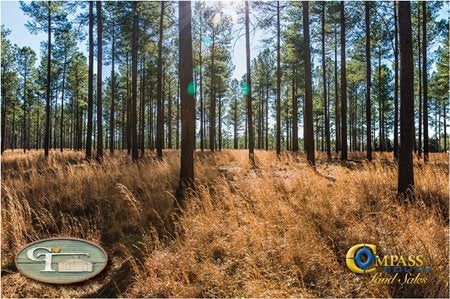 In its entirety, Graham's Turnout Plantation in the towns of Blackville and Denmark, South Carolina, totals 1,804 acres. The intensively managed plantation includes numerous green tree reservoirs with a floodable impoundment, manicured quail woods, and pristine pine plantations. Impressive improvements include a 4,780-sqft main lodge, a 1000-sqft 19th century home, a 1,320-sqft hunter's cabin, and a 1,080-sqft manufactured home. This plantation is made for the avid sportsman! It includes a professional Winchester Laport Sporting Clay course which is a 100 shot, 14 station hard wired course. It also includes a 100 shot Skeet Tower. An abundance of deer, turkey, and wood ducks provide amazing hunting experiences. The deer herd has been professionally managed. The plantation is set up for a "put and take" quail and pheasant operation. The main lodge overlooks a well-stocked lake that has produced 12-pound largemouth bass. Graham's Turnout Plantation is your next great hunting adventure!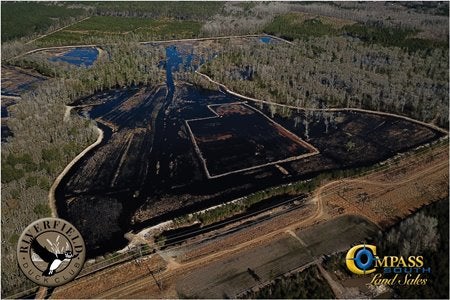 New to the market, Riverfield Plantation is a private hunting property in the Lowcountry's famous ACE Basin and is the ultimate waterfowl hunter's haven! The plantation's 945+/- acres include 287 acres of waterfowl impoundments and 30 acres of deer, dove, and turkey food plots. Located in Colleton County, South Carolina, the property offers frontage on the Combahee River- the perfect backdrop for the plantation's lodge. There is also a rare buildable high ground lot of the Combahee River. Riverfield Plantation has operated as a private family hunting property for over 15 years but for the 2017-2018 season, the duck blinds were leased, creating Riverfield Duck Club. There are 19 four-man blinds complete with dog ramps. Ten species of duck were killed in the most recent season including: Woodies, Gadwall, Blue and Green Wing Teal, Ring Neck, Pintail, Wigeon, Spoonbill, Mallards, and Bluebill. 
5. Whitener Plantation near Hodgins Lake, South Carolina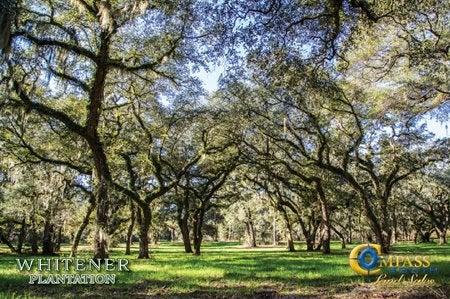 Nestled in the South Carolina Lowcountry, Whitener Plantation is graced with stately live oaks and abundant wildlife where you will find the ultimate private escape. In the middle of 50,000 acres of private hunting preserves lies the 1,785- acre plantation. The plantation features a private 5-acre lot on the Savannah River. Whitener Plantation features many amenities, including a 2,000 square foot lodge. The two equipment sheds are the perfect solution for storage. One shed includes a manager's office and workshop as well as the added bonus of a deer cleaning station. Whitener Plantation consists of approximately 834 acres of mature protected bottomland hardwoods. There are approximately 573 acres of natural upland pine and hardwood stands with 265 acres of merchantable upland pine. This one-of-a-kind property has long been used and maintained as a first-class hunting and recreational preserve. Wild turkey and hogs are plentiful. A dove plot has been laid out. On one boundary, there is almost a mile of frontage on Hodgins Lake which offers exceptional opportunities for duck hunting as well as fishing.
Interested in one of these properties? Please contact Compass South Land Sales for more information!
---
Interested in contributing to our blog? Email AGSMarketing@AgFirst.com for more information!