Your Guide to the Loan Process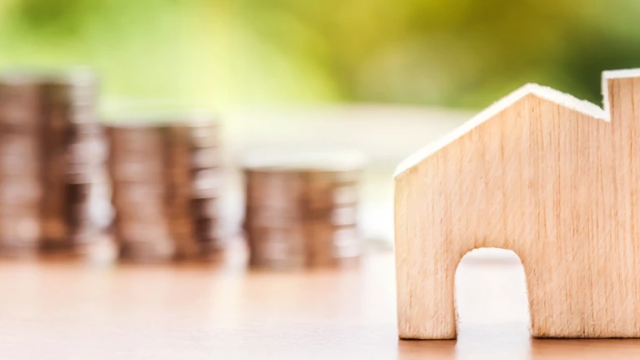 Anyone seeking a loan wants the process to go smoothly. After all, it can be a bit intimidating, particularly when you have to share personal and business financial information. Rest assured, when you team up with AgSouth Farm Credit, your lender shares your desire for a successful process.
Kyla Craven and Lance Wardlaw, lenders in the Carthage and Pilot Mountain branches, respectively, share information on each phase of the process – application, processing, closing – to help pave the way for smooth sailing.
Getting Started: Communication Is Key
One of the best ways to start the process, says Kyla, is to take the time to have a conversation with your lender. "Think about the specifics," she says. "What are your plans? What are your short-term goals and your long-term goals? That may influence how we structure your financing and the requirements we'll need from you. Being prepared for a general conversation with this information helps your lender ask the appropriate questions upfront."
Lance adds that as customers begin the process it's important to consider your lender as part of your team. "The more information you can provide upfront, the better the process will go. Be transparent. Let us know what is going on because the more we know on the front end, the better able we are to help you through the whole lending process and to tailor products to meet your needs. One size does not fit all."
Both cite examples of getting into the middle of the process only to find out critical information that would have been helpful on the front end. For example, on occasion a borrower has indicated on the application that he was married but failed to reveal he was separated or getting a divorce until well into the process. Another example is when folks get a loan for their down payment instead of using cash, even though they may have led the lender to believe cash would be used, resulting in the lender spending time verifying its availability. This important information may be needed by the lender to include in the cash flow analysis. The earlier you share important information, the better.
Gather Important Documents for the Application Phase
As you begin the application process, your Farm Credit lender typically will provide you with a document that lists the types of items needed from you, which may include:
2 to 3 years of tax returns
2 most recent bank statements
2 most recent pay stubs
If real estate is to be purchased, information your lender will likely ask:
Is there a survey on record?
Is it satisfactory or will a new survey be required?
Do you have a purchase agreement?
If equipment is to be purchased, your lender will request:
Information such as make, model, and serial number.
If financing includes construction or farm improvements, your lender will request:
A list of quotes and estimated costs.
There may be additional information required, depending on how many entities or individuals are involved and the nature of your loan.
Consider Farm Credit Part of Your Team
"We know the information required is sensitive, and we respect that," explains Kyla. "Yet the more information you can give us upfront, the quicker and more efficiently we can determine what product is right for you."
When you are part of Farm Credit, you are not just a borrower, you're a borrower member. You actually have a stake in the profits. That's why both Kyla and Lance hope you will view your lender as a member of your team, someone who wants to see you succeed.
Written By: Leah Chester-Davis